How Users Using Pinterest
Pinterest is an Image sharing social network website where people can share Images and also get repins it with others. People can create Boards and Share images regarding that board and add users and invite friends to see their images.
The research said the American spend 1 hour 17 min on site for average and also they showed that 80% of Pinterest users are women's and also 50% of them have children's.
Over 80% of pins are repins in Pinterest.
So go and create one Pinterest account, create no of boards to share your images with your friends.
In the following infographic you will know more about How Users Using Pinterest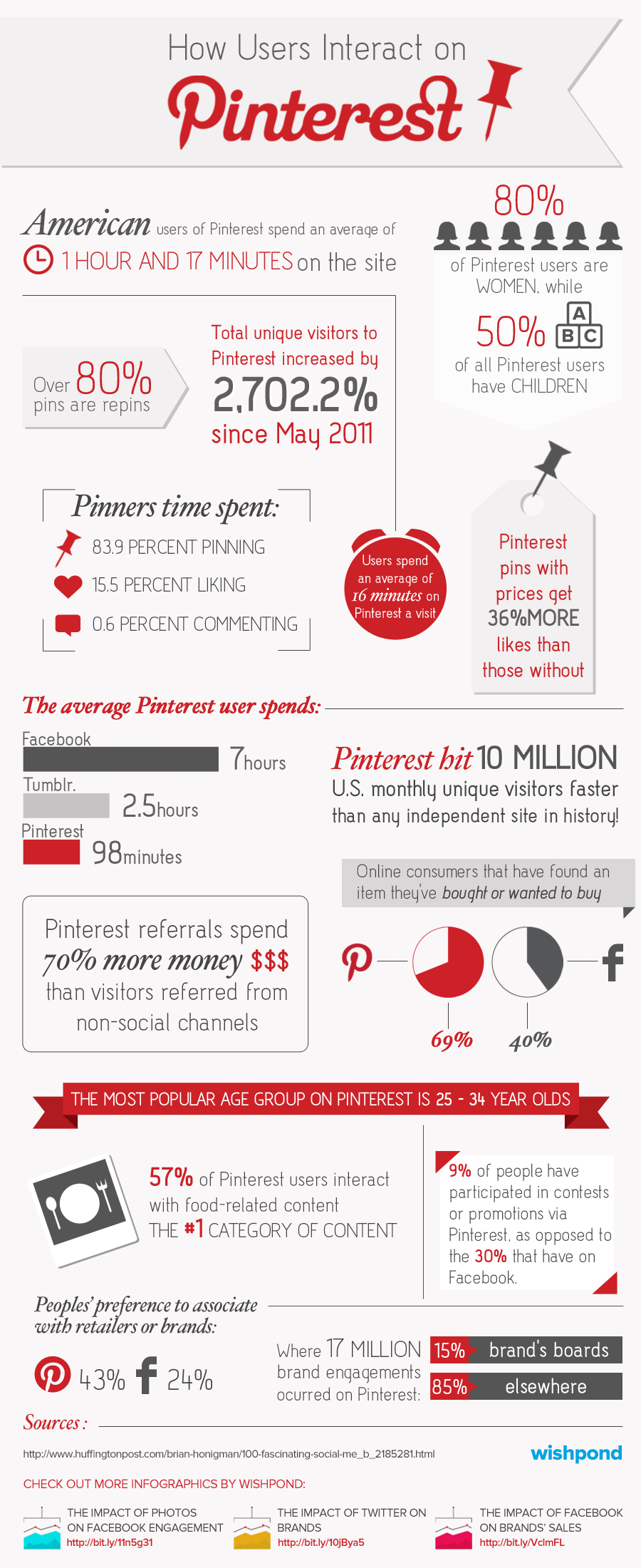 Created by Wishpond
97 percent of the fans of Facebook fan page for Pinterests are women's (source: AllTwitter)
The above are some details about How Users Using Pinterest