Benefit of Videos In Blogs and Websites
Most of people prefer to watch the video presentation over reading the written content. Videos are great in communicating and explaining more things in the less time. One of the great advantage of the video is that its search ranking is less competitive that the traditional written content. In the course of your video presentation the visitors would be able to see the person behind your website. They would hear your voice and it makes a good idea on visitors. But remember if your video is long, dull with poor sound quality then it would put negative impact on your website and visitors as well.
Before making any video for your blog or website, you must know various crucial things:
Know the Purpose: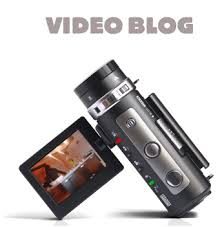 First of all we must know that why do you want to make video for your website or blog? Whether you want to let people to know what your website is all about, through your video, you want to use a video as tutorial in your website to explain something or want to drive traffic to your landing page. The reason might be anything but your video should be of high quality and short length. Depending upon your purpose length of the video varies.
Know Your Audience:
Take time but focus on the knowing your targeted audience. Converse with them and know what customer or visitors need? Solve their problems and draw their attention. After knowing them well you will be able to offer the information which they want.
Optimize Your Video:
If you care about your website then you would have an optimized it for the search engines. Your video should also be optimized in same way. Your videos title must be your keyword. At starting of video description use your homepage URL so that people can see it. If you are posting your video in the other youtube or any other website then always remember to point your main website at an end of the video so that user can easily find you. Use 'alt' tag to define the video keyword.
It would be the better idea to put your companys' logo at beginning and end of the video.
Advantages of videos in website:
Shareable:
Videos are more shared and viewed that the written content. Suppose you are sharing your written content in the Facebook then people can simply read the title and ignore the content but if you share the video then they will definitely want to watch what is that video is all about and if your video length is short then it increases chances that video would be watched. People who do not want to follow link and read your content in your website may love to click play and watch your video within their Facebook or any other social site accounts.
Social sites would get comments in your video which will indicate your popularity to customers.
Easy For Readers:
It is easy for visitors and customers to watch the video than to read paragraphs and scroll down to the webpage. Your video comforts your visitors and readers. Using your video in your sales page is always beneficial because user can actually see how wonderful your product is and then he only needs to click on purchase now button.
Visitors perceive things through video:
When people watch the video they generally observe things explained in the video. Perceive means understanding things from core or middle. Why does the biggest brand advertize themselves as small meaningful Ads in Television. It is just the same reason. Apart from the Introductory video on your main page of your blog you can also put videos in the following places:
Tutorial Video: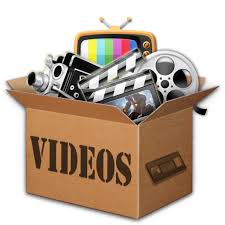 Suppose posting about any topic that visitors want to read and learn. Then it would be the great idea to set in a tutorial video in your post so that the people can easily get an exact thing. Helping them should be your motive as the blogger and videos are great option for you. Always make the videos so that they can get something to learn, if your tutorial is good then they would surely share it to help their friends also.
'About Us' Video:
When people visit your blog, stay there for the long time because they actually want to read your post and learn something from it. They would keep visiting till you post something helpful and an informative. If they visit 'About Us'section of the website it means they liked your blog too much and want to know more about you and your site. You can put the video in your about us page, that short video would tell the story of your blog from beginning. If people see the real person behind any blog they start treating it as friend which is a most important thing I think.
Conclusion:
Since including the video in any of your blog has only advantages than what you are waiting for? If you have not planned yet, then it is right time. Put an optimized videos in your blog and share them. You would notice the drastic change in the traffic soon. We hope you got some help from this post.