In order to make a success of oneself in the market, it is essential to undertake an integrated SEO approach which involves business benefits from paid or even organic search marketing efforts.
New businesses venture to find it very difficult to start and also face hurdles in their SEO approaches. It is but obviously much of the marketing progress depends upon effective SEO results and a paid search can definitely offer a fast track based system if carried out properly.
The focus is upon digital marketing strategies and being able to understand the prospective customers and how they are able to make use of the web is the key to be able to determine whether the paid search as well as organic search or both combined are the best approach for one's own unique and ever-changing given situation.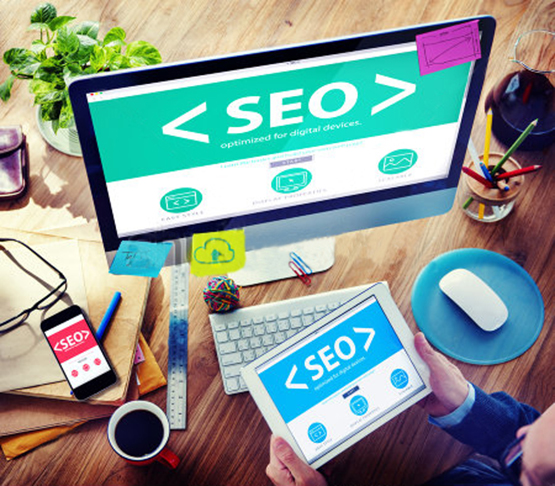 What are the Pros and Cons of an integrated SEO?
Organic search delivers more volume at a reasonable cost per lead as compared to paid search.
Paid search can provide one with a fast track to the search marketing if carried out correctly.
Visibility in the search engines is well entrenched for targeted keywords that enhance business. Brand awareness is created.
Commercial search terms along with informational queries that are related to one's business area can certainly have a positive branding benefit. The brand can then become associated with or be trusted by searchers who are usually asking several questions in their research.
One must understand the needs and behavior of the user. It is important to ascertain his or her study and research patterns and his or her mindset. The research in selecting appropriate keywords which would appeal to the psyche of the user is important. One must get a feel of what keywords the user will be looking out for to get his or her required information.
Content should be well optimized and placement of the keywords must be done accordingly to enhance the readership. An expert SEO must be able to understand the nuances of optimization well and accordingly prepare the post for reading purposes. Content writers are also aware of the rules of and regulations of SEO operations and given title tags accordingly and place keywords also accordingly.
Optimization of technical elements must also be done. Search friendly content must be prepared.
Publishing and promoting the content. The SEO has to link up the post and market it well.
The content writing must be secured and also the search.
Target oriented approach must be taken up.
The consumer-centric strategic approach of an SEO is what an SEO integrated approach consists of. It is imperative that keywords placement is not in any way "weak" and must be done with a view that the user will definitely get what he or she has researched upon. In other words, a user-friendly approach must be taken by the SEO and he or she must be given maximum importance to user readability.