Sony expands smart wear portfolio in India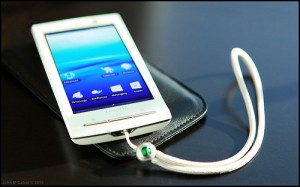 Global smart phone maker Sony said it has expanded its smart wear portfolio in India by launching two wearable devices aimed at understanding the user's movements and way of life.
For smart watches specially Operating system was designed and other wearables and can be paired with a smart phone, first specifically designed for the latest Android Wear updates in close collaboration with Google.
It could be any information, tips based on our interests or messages of any type, so the user input their necessary. But for interacting Android system voice is the best way.
These kinds of devices are waterproof and internally 4GB memory is also firmed and inbuilt speaker and microphone chip also.
Smart Band Talk powerful feature life logger calling function helps users to talk into it and hear the caller. Its sports HD Voice supportive, it added.
Photo credit: johncatral / Foter / CC BY-NC-ND
These Smart devices, both are available in black color at Sony Stores across India.