JioPhone was introduced in 2017. The phone came alongwith 2.40 inch display, having a resolution of 240 pixels by 320 pixels. It has single SIM (GSM) and the connectivity options include the Bluetooth, NFC, FM, Headphones, FM and 4 G that has a support  for the Band 40 that is usually used by certain LTE networks in India.
What is there to know more about JIO?
Reliance Jio Infocom is an Indian telecom operator that as a subsidiary of the Reliance industries has launched JIO services.
JIO unique features:
Bar form factor
There is no removal battery
Black in color
SAR value is NA
Screen display size is 40
No touch screen
Resolution is 240 x320
Expandable hardware storage
Expandable hardware storage type is microSD
More unique features:
It has flash camera
No front camera
It has Wi-fi connectivity.
GPS
Bluetooth; Yes,v.4.10
It has headphones.
It has NFC
More about JIO Phone:
It is not a Dual based SIM feature phone but rather a single-SIM device. The company has officially confirmed this. The Reliance  JioPhone happens to be a dual-SIM based variant that might get launched in the future. It is understood that a dual-SIM capabilities is likely to be launched in October, although an official announcement has not been made to this effect yet.
Know whether SIM is locked on JIO?
No doubt the SIM is not locked technically, but yet one must keep these points in mind :
Only JIO SIM can be made use of.
One can place the JIO Phone on a different 4G VoLTE smartphones and the packs have to be upgraded.
Is it possible to make use of other networks on the JioPhone?
One cannot put another SIM belonging to other network onto the JIOPhone forinstance  Vodafone, Airtel, BSNL , Idea and so forth. If the JIO phone is purchased as primary device then one has to make use of JIO SIM as a primary number.
The Dual-SIM variant launch of JIOPhone:
Although official announcement has not been made about and neither a confirmation, the JIOphone will for the time being  be restricted to the Reliance JIO network .As referred to earlier, the device is to gain 2G "feature phone  users" who were unable to access the services  of the Reliance company.
More to know about JIOPhone?
It has TV cable based accessory that can be made use of to connect the required device to a television set and them of course streamline the content from the JioCinema apps. The price of this cable tv accessory has not been confirmed but the pack will cost about Rs. 309 per month and will offer 1GB data per day for about 28days.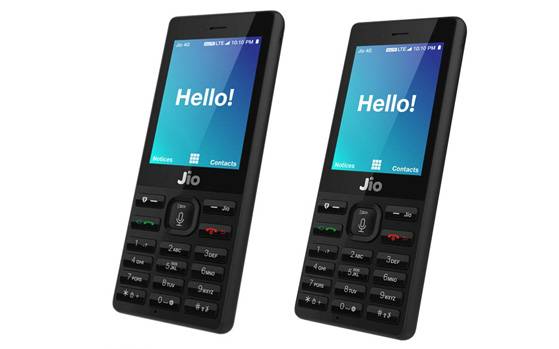 Methodology to book a Reliance JIOPhone:
Pre- booking will begin from August 24th although the "public beta testing" will officially begin from August 15th
The phone will be on sale from September
One can go to the JIO website and register for it
There other companies trying to compete with JIOPhone, but for now it has definitely made its presence felt in the market. Users want a technically well equipped mobile and JIO Phone meets its requirements.