Smartphone users are in for a treat as the Xiaomi list of smartphones that get MIUI 9 updates will include a total of 19 Mi and 17 Redmi series of devices. The updates were expected to be released by July 26 and total number of 36 models are to be launched. Selected Android smartphones that have been launched early 2016 will be made available.
Mobile users are always on the lookout for smartphones that are useful and effective in the communication operations. Xiomi list of smartphones updates has proved worth this interest shown by mobile users.
What there is to know about Xiamomi MIUI 9 ?
Xiomi MIUI, skin based Android Nougat that would be officially announced on July 26th. In fact the Chinese smartphone makers have already confirmed this launch date and a complete list of devices compatible with this particular version of the Xiomi's mobile operating systems.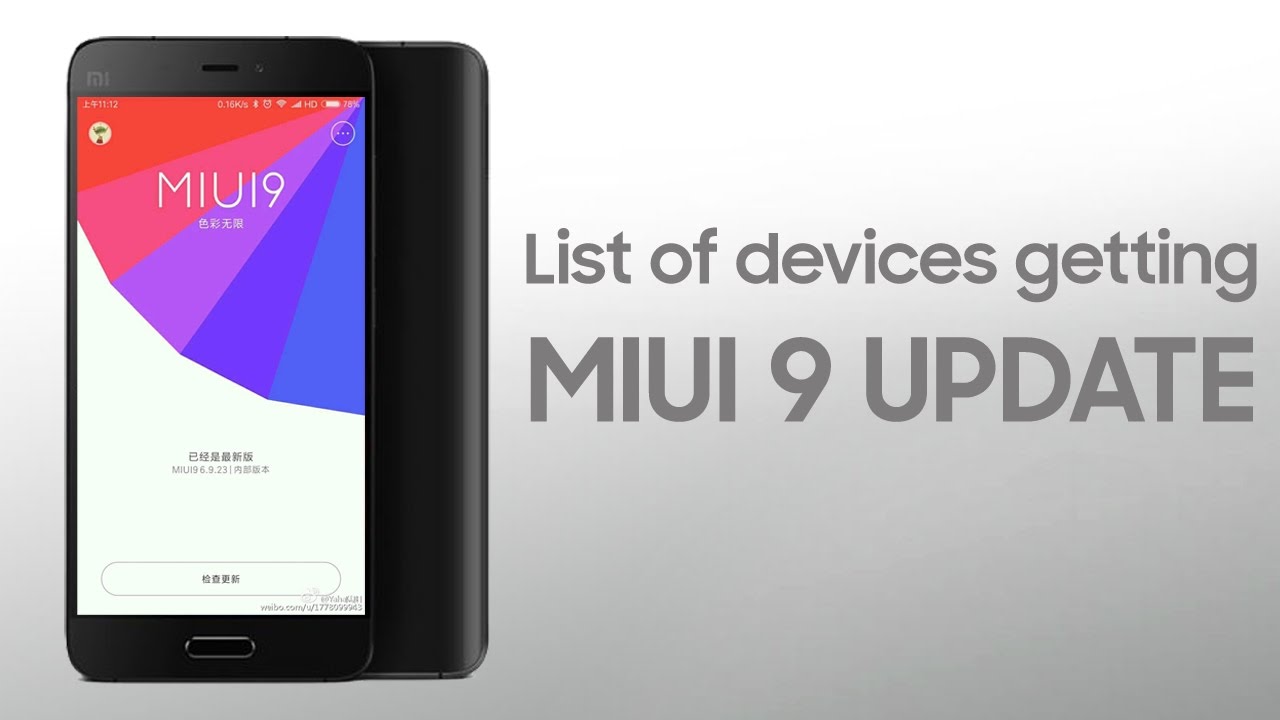 There is a plan to update a total of 19 Mi series as well as 17 Redmi series smartphones to MIUI 9 version. Based upon the leak, it is understood that Xiomi has plan to update 19 Mi series and 17 Redmi series of smartphones to MIUI 9 version. The leak also claims that Xiomi's 2017 flagship Mi6 will be the first device to receive several updates. The leak further states that besides the MIUI 9 update will in fact be rolled out to all of threes pointers: Mi5S, Mi5C,Mi5S,Mi4, Mi4S,Mi4C,Mi3,Mi2,Mi2S Mi Max , Mi Max 2, Mi Max, Mi note, MiPad 2 as well as Mi Pad devices.
As far as the Redmi series are concerned the MIUI will impact Redmi Pro, Redmi Note 4, Redmi Note 4x, Redmi Note 2 , first generation Redmi note, Redmi 4A, Redmi Note 4 x Redmi Note 2 , Redmi 4 X First generation Redmi Note, Redmi 4A, Redmi 4, Redmi 3S, Redmi 3S Plus, Redmi3X, Redmi 3, Redmi 2A Redmi 2, Redmi IS alongwith first generation Redmi smartphones.
Further interesting features of Xiomi getting MIUI9 updates :
No doubt, the launching of the MIUI 9 update by Xiaomi is yet to be officially confirmed. Nevertheless, it had planned the launching of a new type of smartphone which has been dubbed as MIUI 9 update on July 26th. It has also announced that the Mi 5X will also be launched along with MIUI 8 and will get a MIUI 9 update as no doubt an OTA upgrade. On one hand , Xiomi appears to be updating its older smartphones in China and here in India the handsets are getting updated and this will include only the "recently launched smartphones".
Xiaomi"s MIUI 9 will bring in new features such as multi-window mode, bundled notifications and night mode.
Xiomi has indeed come up with attractive smartphones and has listed several of them and has updated them. Not only its reach has been in China, but in India as well it has its presence felt.