Google Assistant new interface is widely rolling out and has features that are very bright in the background and also has rounded interfaced elements. In fact, it has been rolling out this interface for quite some time now. It has been noticed on the dedicated Android app in IOS since early last month, but of late it has been rolling out to all Android devices. It has been noticed also on every Pixel device as well as on several phones.
What are its features?
A dedicated assistant app on IOS.
Roll out on all Android devices.
Observed on several phones.
Light and gray background.
White cards, speech boxes, carousels.
Rounded corners.
Three-dimensional appearance.
Thumbs-up emoji for providing required feedback.
"Your Stuff" that consists of reminders, agenda, shopping lists' orders and shortcuts.
A consistent and unified look.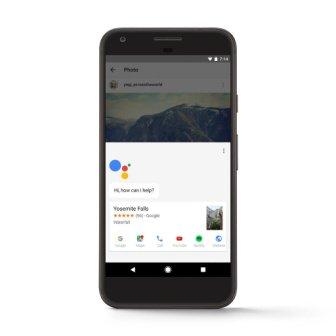 There are several other features as well which make Google Assistant on Android a popular gadget. These are:
Languages you can use :
On Android phones, the Google Assistant is made available in English (U.S., U.K., CA, IN, and AU), French (FR and CA), German, Japanese, Korean, and Portuguese (BR). Soon, more languages will be added on. One requires certain things to make use of Google Assistant on Android such as:
What do you need to use the Google Assistant?
One needs a phone with:
Android 6.0 or higher
Google app 6.13 or higher
Google Play services
1.5 GB of memory and 720p screen resolution
Phone's language set in a language listed above
With its help, one can suggest restaurants nearby or movies check out, right in your group conversation.
Find videos, get directions, or be able to get answers together with friends.
One can chat on Android IOS and web as well.
One can start an incognito chat with Google Assistant with an end-to-end encryption.
Google Allo adds value to Google Assistant:
One can go in for Google Allo which is a smart messaging app that enables one to say more and do more.
One can express oneself better with stickers, doodles, and HUGE emojis & text. Allo also tries to bring in the Google Assistant.
One can give smart replies thus allowing the conversation to move on with a single tap by suggesting text and emoji responses based on a person's personality. Stickers in Google Allo are, no doubt, designed by independent artists and studios from all across the world.
One can have access to Drama Llama to Food Party and add some fun to the conversation when words aren't enough One can get the latest scores from the game and find out how far one was from the airport. Find out how far you are from the airport, and when your flight leaves. You can decide what to share with your Assistant, and the more you use it, the more useful it gets.
Google Assistant on Android has remarkable features and one can try it out and see whether it would be of benefit to their daily use or not.