Google updated with New Logo
#Google #logo #company
Google is giving itself the makeover. The company today published that it is making some changes to its iconic logo & overall branding. It is also making changes to the design of its mobile search results pages.
The company says it is making these changes because the way people communicate with its products has changed. The plan is for the new logo and identity family to reflect "this reality & reveals you when the Google magic is operating for you, even on the smallest screens."
So what has improved? The old Google colors are yet there, but the company has moved from a serif font to the sans-serif font for its full logo. For its icon, Google has done away with the small blue 'g' icon and has replaced it will a four-color "G." Google updated with New Logo
"We believe we have got best of Google (simple, uncluttered, colorful, friendly), and recast it not just for Google of today, but for the Google of the future," the company writes in today's statement.
Google Logotype
A sans-serif logotype that retains our distinct multicolor flow
Dots
A dynamic distillation of the logotype for interactive, assistive & transitional moments.
Google G
A compressed version of the Google logo that works in small contexts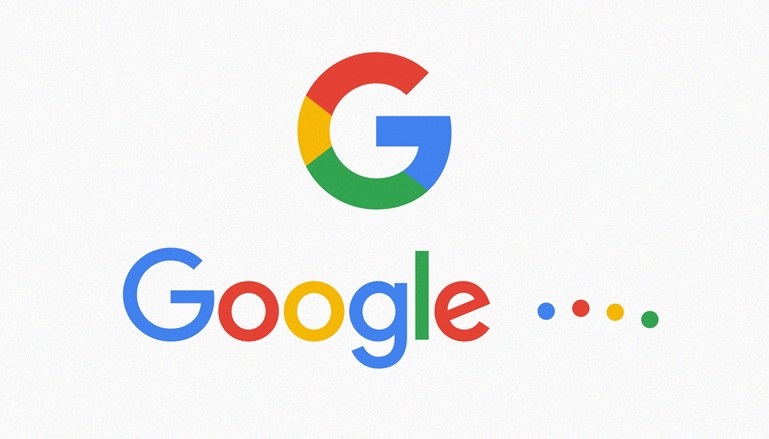 In a more in-depth post, Google explains the thinking behind the new logo's design. The team says it wanted to distil "the nature of our brand down to its core — four colors on the clean white background — & built it back up."
In this method, the team decided to take the old logo & combine its "approachable style" with "the mathematical simplicity of geometric forms with the childlike simplicity of schoolbook letter printing."
Google says it's also making some changes to its mobile search pages. For now, those changes look complicated, with a greater focus on swiping through results horizontally (similar to what Google is previously doing with Twitter results, for example).
The Google mobile app is also making the refresh in line with these changes today, as well as the few updates to how it performs Google Now cards (which now shift & change size completely the day).
It looks like the new brand identity is already making its way to Google's campus, too:
Photo credit : http://i2.cdn.turner.com/money/dam/assets/150901124340-google-new-look-instory-780×439.jpg