Microsoft new Windows update will be launched on Oct 17th. It is a spectacular achievement indeed for the organization. The update will include support system for the Microsoft mixed reality headsets. It will incorporate Getty images and the update is considered to be "big". It will provide support for "mixed reality headsets that permit one "to step inside Windows" as long as one's computer is strong enough to support it. This update will be officially called Windows 10 Fall Creators Update and will add new security as well as gaming features. It will improve upon smartpen functions and many more.
One would like to know more about this Windows update and therefore throwing light on the upcoming Microsoft new Windows 10 addition one will be able to assess for oneself whether to make use of it or not.
Know more about it…..
Mixed reality allows one to step inside a virtual based version of one's computer. A special headset has been developed by Microsoft which will cost about $299 and one can walk around a virtual based world and interact with virtual software. One can Skype on big –screen TV work and get onto a Word document in a 3-D type of apartment.
Microsoft is always coming up with new innovative ideas and new gadgets are available to its users and also ties to update its software and hardware versions. In fact, it will announce new computers that will take more advantage of the additional features of Windows 10 Fall Creators Update over the coming days as well as weeks ahead. It is important to keep a watch on developments in the Microsoft arena.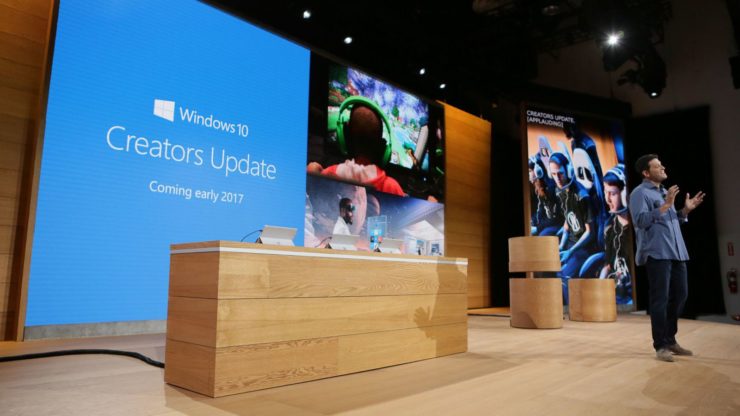 Different types of models to have headsets:
HP, Dell Acer, and Lenovo will come up with these headsets updates. The new update will also be inclusive of a newer version of photo app and many tweaks have revealed about the overall designs and usability of Windows 10.
Few features:
Linking of tools for stylus users including the ability to be able to draw directly onto one's PDF files.
New 3D features for the photo app.
New gaming mode that would limit the background tasks for better game performance.
Timeline feature to be able to jump back in time to find out where they were and what they were working on, whether 2 or 3 months ago.
Newer devices are always emerging in the market and Microsoft stands tall in this respect and comes up with new Windows versions to improve its existing offers. The users have to be alert and make use of these innovations to gain maximum benefit from the software and hardware industry. Efforts will always be on to bring about newer forms of Window and add newer features to it in order to make it more accessible.
These devices can be used for professional work and carry out tasks easily and comfortably. Keep a track of changing apps, changing software designs and new hardware versions. It is worth it.