How Social Media Marketing will help your website or brand in 2014
Social media marketing can be considered an art form and if you follow the right social media marketing solution, you can indeed become a master in the trade. How Social Media Marketing will help your website or brand in 2014.

The market is beaming with a range of social media marketing solutions and in case you these judiciously, your website or brand will receive a boosting in 2014.
The Following are How Social Media Marketing will help your website or brand in 2014
1.)    Simplification and Automation of Social Media Marketing Campaigns
For taking your brand or website forward in the competitive online world, it is imperative that you simplify and automate the social media marketing campaign. You can take help from HootSuite, a social media manager dashboard. The same has been designed to automate your social media marketing strategy.
In case you decide to use HootSuite, management of multiple social networks is possible from a single platform. Scheduling of messages and tweets along with analyzing of social media traffic is also possible through this platform.
Use the same and take your social media marketing strategy to a higher level in 2014.
2.)    Helps in Social Media Lead Generation
SM (Social Media) lead generation is of particular significance if you are considering using any kind of SMM in 2014. LeadSift is one such platform which will help you keep a track of SM  leads taking place.
You can unmask quality leads which are based on metrics which have been set by users including geographic information and keywords. With lead generation coming in your preview, engagements can then be initiated and you can build upon some target campaigns to derive profitable results.
3.)    Helps in Cross Platform Advertisement Deployment
Advertising on the social media platform can be a difficult task in case a campaign is being run on multiple social platforms. You can use Pricing Engine, a social media management tool which has been specially designed to help you advertise on the social media websites.
If you decide to use Pricing Engine, you will be in a better position to deploy your advertisements across multiple social media websites. With help of this tool, the users can create a single advertisement and use the same across multiple social media channels.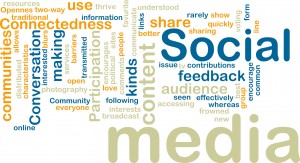 4.)    Creates opportunities for outsourcing of Social Media  Marketing
It is an imperative to reach maximum number of customers in these days of cut throat competition. If you feel that you do not have adequate experience of SMM some viable help can be taken from WebiMax.
This SMM solution will help create and maintain customer campaigns on various social media platforms as Facebook, Google Plus, Twitter and Pinterest.
Reaching through to a multifarious customer segment is important if you have to better your business or website reach in 2014 and WebiMax will help you get though this endeavour.
5.)    Think About Using Social Media Customer Services
You can also think about using customer services on social media platform as this is a powerful form of marketing. SparkCentral can be your ideal tool in this endeavour as it provides the users with a social media help desk to which all your Social Media Marketing issues can be referred.
Social Media Marketing is the need of the hour in these challenging days of online business and by using the above listed tools innovatively, you can take your website or brand to a new high in 2014.
The above are the tips How Social Media Marketing will help your website or brand in 2014