India launches 'solar-powered Wi-Fi' system
In a proposal to advance Digital India scheme, C-DOT launched 4 broadband products today, including the 'solar-powered Wi-Fi' system, according to an official statement quoted by the Hindustan Times. C-DOT is research & development institute of Department of Telecommunications.
Communications Minister 'Ravi Shankar Prasad' revealed the 'solar-powered Wi-Fi' along with the 100Gbit per s optical fibre cable (OFV) link, long distance Wi-Fi system & C-DOT's next generation network (NGN) in MTNL network. The launch was part of Digital India week.
Operating in licence-exempt bands of 2.4GHz & 5.8GHz, the solar-powered Wi-Fi system is designed to be used in the outdoor environments and unreachable landscapes, where power is in the short supply, according to the C-DOT. It can also function in harsh conditions & with changeable input voltages. In addition, the system can be used for the cellular base stations & base station controllers, Wi-Fi hotspots, database servers & ATMs.
The OFC link would address the growing demand for superior bandwidth, power competence & high speed, as the long distance Wi-Fi system will expand Wi-Fi & IP connectivity to India's remote parts. Cost-effective & power-efficient, the system can provide 100Mbit pers of broadband speed, C-DOT claimed.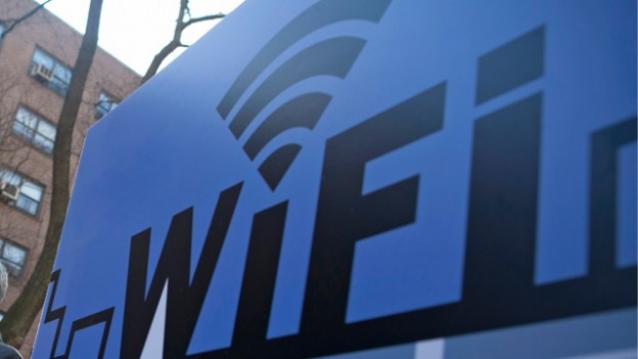 Finally, the NGN solution takes care of the want of developing telecom industry & helps telecom firms to have the smooth shift from inheritance time division multiplexing (TDM) technology to advanced VoIP Telecom technology.
C-DOT earlier tested developed live network for 1,000 landline connections of the legacy public switched telephone network (PSTN) technologies to its IMS-compliant NGN network technology, & the result turned out to be the success. The trial would allow MTNL to realize services, such as voice, video and data, during several access-based network on IP.
Moreover, C-DOT said that it is now feasible to move its 3.5 million MTNL landline subscribers to an IP-based network.
Photo credit : http://stech2.firstpost.com/tech2images/640×359/proportional/jpeg/2015/04/WiFi_reuters_640-624×351.jpg