Apple has launched its unique 2017 iPhone models – iPhone X, iPhone 8 along with iPhone 8 Plus on Tuesday and left many rather surprised with its new hardware. In terms of price, there is a lot of difference between iPhone X  in the United States and the prices in India as well as other mobile phones of Apple. It seems it is a better option to buy the phones in the US rather than in India. One must compare both the prices and then decide upon purchasing them.
Also Read:
Samsung Galaxy Launches Note 8 India, iPhone 8 &, iPhone X Leaks, Xiaomi Mi A1 on Sale
The features of iPhone X are as follows:
iPhone X comes with edge-to-edge display
iPhone X pricing in India starts from Rs. 89,000
The new iPhone models were launched on Tuesday
Comparison between US pricing and Indian Pricing of iPhone X:
Indian pricing of the iPhone X is higher than in the US.  One can make a comparison of the prices just to understand the price equation. The price in the US of the iPhone X is not inclusive of taxes and has about 10 percent variation from one state to another state. Indian pricing does of course.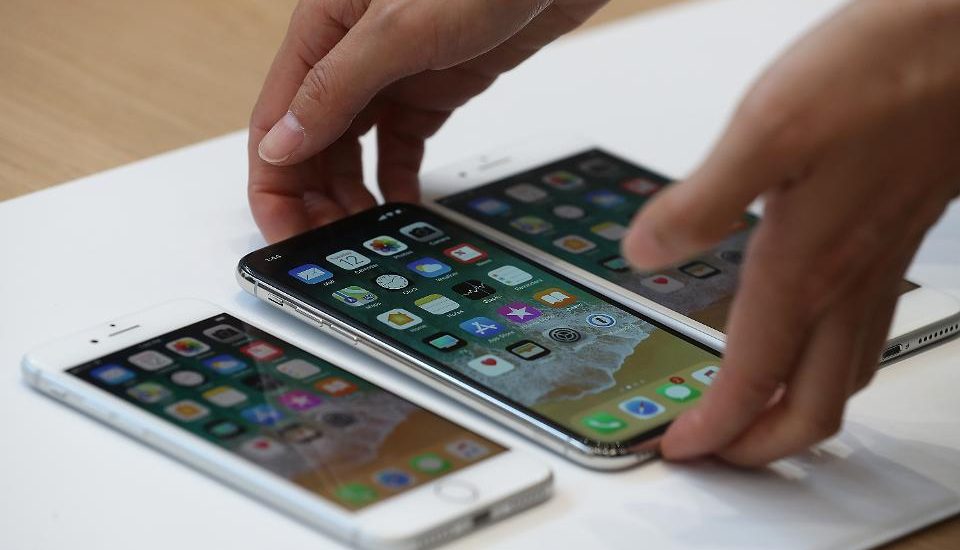 To begin with the highest-end iPhone X, the 64GB variant of the smartphone has been priced at $999 in the US. Here in India,  it will be available at a very high price of Rs. 89,000 which is around $1,388, about 39 percent higher than the price in the US. If we were to consider the 256GB storage variant of the iPhone X, the US pricing stands are around $1,149 while in India the smartphone will cost you about Rs. 1,02,000, which is roughly $1,591 which is 39 percent higher than US prices.
The iPhone 8, the 64GB variant costs about $699. Here a handset is available at a high price of Rs. 64,000, which roughly comes to about  $998 which is about 43 percent higher than the one in the US. If one were to consider the 256GB storage variant of the iPhone 8,  then the  US price is at $849 while in India the smartphone will put you behind by  Rs. 77,000, which is almost $1,200 i.e. 41 percent higher than in the US price.
It is but obvious a gadget can cost less elsewhere than within India and it is more sensible in investing in one there rather than here. The question is whether all have access to iPhone X in the US as they may not be able to acquire one. Nevertheless, it makes sense to purchase one there rather than here, although one has to at times comprise on the price if one has access to it here only.
Conclusion
Apple smartphones are indeed enviable and a mobile user knows quite too well that he or she can rest assured about their quality by investing in them. He or she may even overlook the price and go in for a gadget with new features. They would like to try out something new.