Samsung Galaxy Note edge with side Display launched in India for Rs. 65,000
After three months of global introduction, Samsung has been launched a mobile phone, Samsung Galaxy Note edge in India during the time of IFA in September. The Mobile will be available in selected markets at Rs. 65,000.
After a month of releasing a mobile, the announcement by Samsung comes out that it will release only limited Note edge edition to 22 countries such as Kazakhstan, Luxembourg, Nepal, Norway, Poland, Portugal, Russia, Singapore, Spain, Sweden, Switzerland, the Netherlands, and the UK, Australia, Austria, Denmark, Finland, France, Germany, Iceland, India, Italy.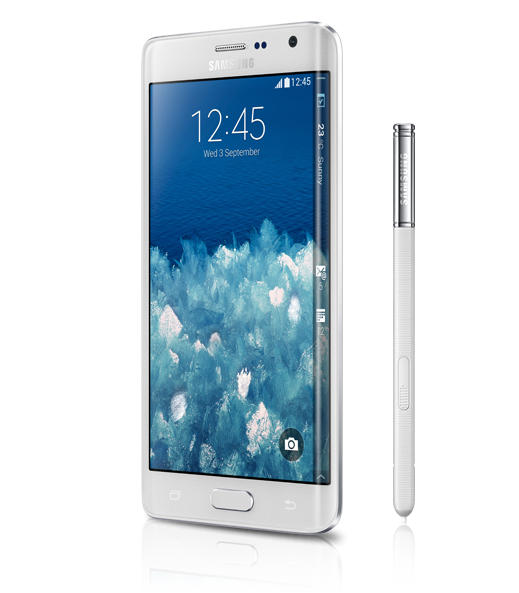 Specifications :
The Samsung Galaxy Note edge has a 5.6o – inch (1440 x 2560 pixels) Display.
It's measures 151.30 X 82.40 X 8.30 mm and weighs only 174.00 g.
The Samsung galaxy note edge runs on Android 4.4 Operating system.
The Samsung galaxy note edge has 16 mega pixel rear camera with flash and 3.7 mega pixel front camera.
It has 3GB RAM and 32 GB internal storage with expandable internal memory up to 64 GB through SD card.
It is powered by 3000 mAH battery.
Regarding connectivity of the phone is 3G, WiFi standards supported by 802.11a/b/g/n/ac and blue tooth v4.10.
Conclusion:
The Samsung Galaxy Note edge come up with a very unique characters and with a latest technology like flexible display. It has a side display so that the information about weather and time can be seen when it is laid on the table. Later a month, South Korean customers have confirmed that the Smartphone's was a limited edition concept and was sold 1 million units of Galaxy Note edge across the world in 2014.
Samsung Galaxy Note edge with side Display launched in India for Rs. 65,000