It is interesting to note that Facebook main app has dominated the US app with about 81% and YouTube has claimed the second spot with about71% app audience penetration. The third spot went to the Messenger app with about 68%.
Both Google and Facebook are owners of top 6 apps that have the highest reach and account for about 8 apps in the US based upon a news report. Judging the reports of Business Insider,s the "ComScore's 2017 US based Mobile App Report that ranked in the existing top 10 apps by penetrating or reaching of the US based mobile app audience showing significant Google's as well as Facebook's influence over the prevalent mobile app market. Both the companies are not leaving any space for other publishers to get their respective apps in front of their users. It is observed that US app users spend about 90 % of their mobile app time in their respective top five apps. Thus allowing 51% of the total digital time spent.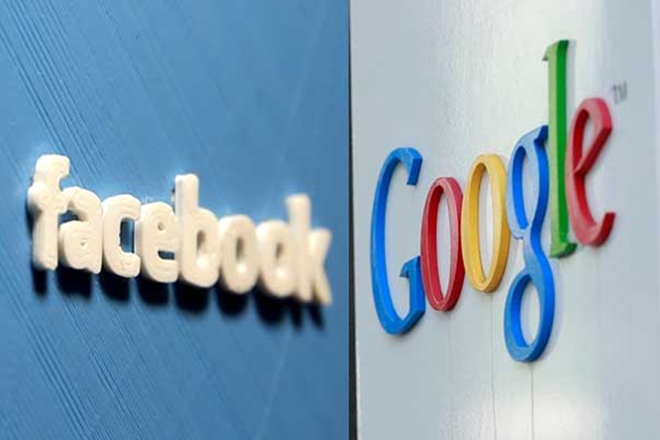 As compared to other apps, Facebook app has been the dominant app in the US app reach with about 81% app audience penetrating and about 147 million monthly users making of smartphones as well as tablets. Messenger app took the third position with about 68% of app audience penetrating whereas Instagram came sixth with about 50%. Google owned most of the apps.
Performance levels of Google:
Google has been able to successfully own maximum apps topping to 10. YouTube came second in the spot with 71% audience penetration. Google search came in the 4th place with about 61%. Google Maps the 5th spot with about 57%, Google Play with 47% came 8th as app audience reach. Gmail came 9th with about 44%. Other apps do face a tough challenge while competing with these apps.
Google and Facebook dominate the scene in every sense of the term They certainly have an edge over the audience and have a wide audience reach as compared to other apps. For this reason, they are popular brands.
Apps have become the primary source of interactions and there is almost an app for every situation. Google and Facebook are big game players in the app market and reach out to millions and millions of users and convey innumerable messages. They indeed dominate app scene and prove quite a hurdle for other apps to make it to the top. Competition is still in the app market and every app wants to gain popularity and improve upon its audience rating.
This intensifying engagement crisis is placing the ecosystem at risk. Efforts are on to consolidate app usage to the maximum and once an app is tried then users usually do not want to come back for more. No doubt, users prefer to remain with the popular app brands for the reliability of usage.
So as the saying goes big players play their game while the smaller fishes find it tough to struggle in the waters. Yet competition to go on is stiff and new innovative ideas keep coming forth be it Facebook or Google or Instagram.