Photography is a profession as well as a hobby and Nikon India knows it too well, as it has brought forth an exceptional camera D850 with its unique features. Nikon India being a 100% subsidiary of Nikon Corporation, leaders in the areas of imaging technology, which was off late completed 10 years of existence in India, today has announced the launching of Nikon D850.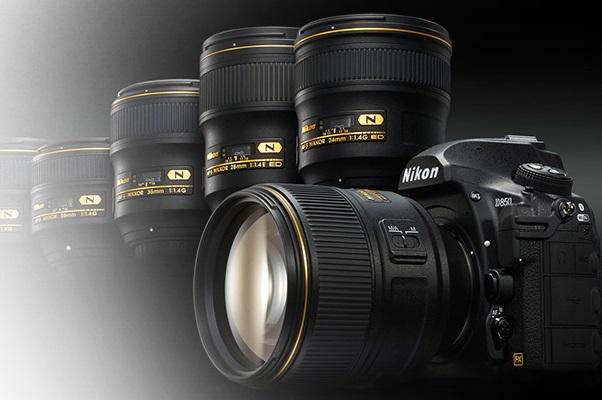 What are Nikon D850 features?
It costs INR 254,950 for the D850 Body is itself and about INR 299,950 for the D850 with AF-S NIKKOR 24-120mm f/4G ED VR lens.
The D850 is unique as it featured in D-SLR image quality with unprecedented combined features of the resolution that is a dynamic range, ISO, and speed. The camera is actually geared towards the growing segment of hybrid photographers in wedding photography and useful for nature, events as well as fashion.
Nikon India has a turnover of Rs. 1,100 crores in FY16 and is aiming at a 5-10% increase.
The camera is the latest addition to the Nikon's FX-format i.e. (full-frame) D-SLR range.
Delivers versatility and uncompromised performance across stills and video shooting.
Nikon's initial DSLR that incorporates a BSI CMOS sensor.
It captures light more efficiently thus resulting in a rather wider dynamic range cum low-noise image capture.
Superior performance.
It has a powerful 45.7-megapixel BSI CMOS sensor that assures an high-speed and exceptional resolution which is combined with a 9-fps1
Continuous shooting mode backed by the camera's it's EXPEED 5 image-processing engine.
The dynamic range of native ISO 64 to 25600 and an extended low metering limit.
Auto exposure (AE) shooting is enabled in low-light and a variety of situations.
High-performance interchangeable lenses, be it from the latest AF-S NIKKOR 105mm f/1.4E ED, or the AF-S NIKKOR 14-24mm f/2.8G ED for interesting wide-angle landscapes, or the AF-S NIKKOR 24-120mm f/4G ED VR.
A perfect combination of the tools that are made use of to capture the crucial moments of subjects in weddings, fashion, events, nature and commercial shoots.
Immense flexibility in the selection process of RAW size options that can be tailored according to the needs of the user.
Built for hybrid photographers and multimedia creators.
The D850 packs superior full-frame 4K UHD video capabilities
4x and 5x slow-motion videos2 in Full HD
8K time-lapse movie production3 making using of interval timer photography.
The movie menu does allow hassle-free switching between a movie and still functions to enhance efficiency so that photographers and creators will be able to easily select the best visual format to express one's creativity.
Movies can be recorded in both FX-based and DX-based movie formats.
An option further to make use of wide-angle and fisheye lenses to be able to inspire greater creative expression.
Conclusion
The camera is Nikon's Advanced Scene Recognition System with 180K-pixel RGB sensor, and a class-leading optical viewfinder with approximate 0.75x magnification, photographers which will enable a photographer to enjoy photography.
The D850 will available from 7th September 2017 with the AF-S NIKKOR 24-120mm f/4G ED VR, or perhaps with the body-only configuration.
The Nikon new camera entry is indeed a special offer and its features are so unique that you would be tempted to purchase it.