Connect WordPress Website With Twitter Account
Many Bloggers keep their followers and readers updated through their tweets. It is good practice to tweet all updates of your website or blog on the Twitter. If your readers follow on Twitter then they would get updates directly in their Twitter accounts. one should also encourage the readers to follow your website on the Twitter, it is beneficial for you and your visitors as well.
For WordPress users there is wonderful plugin named 'Xhanch- My Twitter'. This is powerful plugin with exhilarating features to connect the website and the Twitter account. This is one of best social WordPress plugin which allows to show/hide your latest tweets, replies from other members to you, replies from to other members, direct messages from the Twitter account(s) and re-tweets.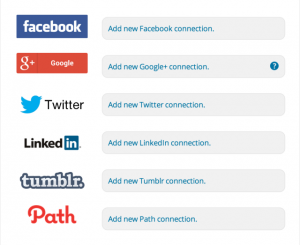 The latest version of this plugin.
The plugin is fully customizable and it has easy to use a option panel. Some of the settings from an option panel of this plugin
The plugin can be displayed on the website through sidebar, post or page with an advanced tweets filtering system.
If you want, can directly tweet from your website. You no need to login separately in to your Twitter account. This plugin also auto tweets your newly published post or page.
The unique feature of this plugin is that it has ability to connect to the multiple twitter accounts. Xhanch Team would keep improving this plugin in order to make this plugin to be best Twitter plugin for WordPress
Conclusion:
Facebook and Twitter are most popular way to go viral by means of the social media. We have already blogged about the official Facebook plugin for the WordPress. You should use both the Facebook and Twitter plugins in order to make your website more popular and powerful. Please share any other plugin that you use for the same purpose.