Airtel charging separately for VoIP calls
The government looking forward to charge the higher tariffs for internet telephone players such as Viber, line and Skype. Airtel said that it will stick to its decision to charge high for calls made through network. The Airtel Company said that the Prepaid customers who have purchased the data plans before 24 December are allowed to use all services till their packs are expired and the new terms and conditions are applied to VoIP usage.
In order to set up a telephone network, the company has made huge investment. The Airtel Said that their current VoIP services are not reasonable for their business and they will charge separately for VoIP services. It launched as an exclusive package for VoIP services. It is charging Rs. 75 for 75 Megabytes of data with validity of twenty eight days. This package will allow the customers to make call between 200 and 250 minutes.
Now Airtel is planning to get recharge separately for VoIP (voice over internet protocol ) calls made through services such as Skype, Viber and Line. Or else the subscribers will be charged separately for incoming and outgoing calls made through App services. It means that its data package will not be reduced for voice calling because it is charging separately.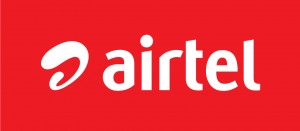 Airtel has also confirmed and announced that the new version of specific data pack for Voice over internet calls are introduced very soon for those who don't want to charge separately. And also the company said that for those who want to charge separately has to get recharge for a period of six months and the same services are followed by other services also. But with all these talks we have to wait that the customers is going to take these little changes are not.
So be ready to pay extra for VoIP calls. Airtel charging separately for VoIP calls