Reliance Jio has announced a newer Dhan Dhana Dhan offer for its Jio Prime users. Under this type of offer, Jio Prime users will be getting about 100 percent cash back if they want to recharge with Rs. 399 before October 18. In case, they currently have any other form of recharge pack running, they can still be able to recharge with Rs 399 and their recharge will also be effective after the current pack expires.
The newer form of Dhan Dhana Dhan offer is now available from today that is October 12. The offer ends on October 18. Jio will be calling it a Diwali gift for its users.
While the offer does sound grandiose — it's no doubt Dhan Dhana Dhan after all — there are several terms and conditions that are attached to it. Under this offer, Jio users will get about 100 per cent cashback on recharges of Rs 399. That is true. But it is a limited time offer because only the Jio Prime users recharge their phone numbers with the Rs. 399 plan by October 18 and will be eligible for the cashback offer.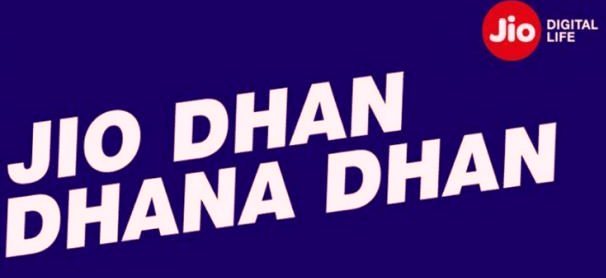 The new Dhan Dhana Dhan offer will actually be available on both of them i.e. online and offline recharges. Jio users will have to proceed to MyJio app, Jio.com website, Jio Store outlets, Reliance Digital large-format stores, in case they wish to get their recharge done online. While, for offline recharge they can go ahead to Jio's partnered offline retail stores and online platforms such as — JioMoney, Paytm, Amazon Pay, and MobiKwik.
After the recharge the Jio number with the respective Rs. 399 plan that Jio had announced soon after it ended its concerned promotional Happy New Year offer back in the month of March the Jio user will get about 8 vouchers that are worth Rs. 50, which totally accounts for Rs 400. The Jio users will then be able to redeem these vouchers against their future recharges about of Rs 309 or above and Rs 91 or the above data add-ons.
The vouchers can only be had after November 15, and the Jio users should be able to redeem only one voucher at a time and not all at once. For instance – a Jio user with the Rs. 50 vouchers will be able to get a Rs. 399 recharge which has been done post-Nov 15. While recharging, the customer can also produce one of the 8 Rs 50 vouchers. This means that users, after actually applying the voucher will also have to pay Rs 349 (Rs 399 – Rs 50 = Rs 349).
As of now, Jio has not set any end date to avail the Rs 50 vouchers. The customers will be able to use the vouchers as and when essential.
Jio announced a range of tariff plans that soon ended its free services. Out of several among them, many ones happen to be the Rs. 399 plan. Under this plan, Jio has offered 84GB of 4G data to its users with a FUP limit of 1GB. Customers are recharging with Rs. 399 and will also get unlimited voice calling facility, free SMS, and subscription to any of Jio apps. The Rs. 399 offer is also valid for 84 days. This offering is for the prepaid users. For the postpaid users, under the existing Rs. 399 plan, Jio does offer almost the similar services, except for the three billing cycle's validity.