There is much competition on for a cheaper phone that has been bundled with a data plan. While Idea, BSNL, and other companies are yet to join this battle, Airtel, which happens to be the largest telecom operator in India has decided to take on the challenge that has been put forward Jio with its popular and effective JioPhone. The company is indeed countering the JioPhone, that is essentially a feature based phone with some smart kind of features, with A40 Indian that happens to be a proper smartphone.
Airtel on recently announced the A40 Indian, a phone made by Karbonn. It is 4G smartphone, selling at 1399. The smartphone does support the dual SIM slot and also offers access to all apps on Google Play Store, including YouTube, Facebook as well as WhatsApp. The A40 Indian smartphone does come bundled with Airtel's monthly plan of Rs. 169 which actually offers data and calling benefits.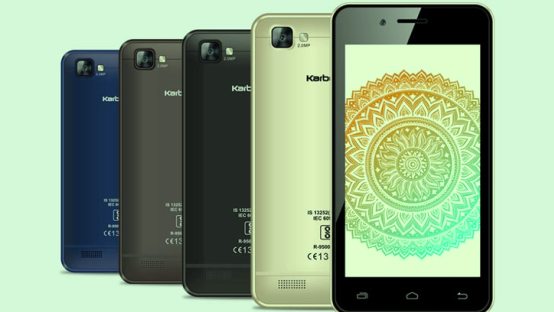 The Karbonn A40 is in the market after three months of the launching of the JioPhone.Several other companies such as Idea, Vodafone, and BSNL are also planning their own "cheaper" version of 4G phones as of now it appears to be between the Jio and Airtel.
JioPhone Vs Airtel A40
The specs and design are prominent features. The JioPhone has a 2.40-inch display with a resolution of 240 pixels by 320 pixels. It is powered by 1.2GHz dual-core SPRD 9820A/QC8905 processor and 512 RAM. The phone also comes with 4GB of internal storage which is very expandable up to 128GB via microSD card. There is also a 2MP rear camera and 0.3MP front camera. The Jio Phone runs on KAI OS and is actually backed by a 2000mAh removable battery. The phone also consists of a single SIM slot which is locked to the Jio network.
The Airtel-Karbonn A40 Indian happens to be a smartphone running on the Android Nougat. It happens to have a 4-inch display with a resolution of 800 X 480 pixels and is probably powered by a MediaTek processor that is timed at the speed of 1.3MHz. There is also a 2MP camera on its rear and a 0.3MP camera on its front portion. The phone also supports dual SIM so one can use any network one wants.
The Airtel phone has a GB RAM and 8GB internal storage that is expandable up to 32GB as compared to JioPhone which is expandable up to 128GB. The Airtel A40 phone can also be a better-looking phone than the JioPhone, as there are fewer things that it does miss out on like the internal storage that is only about 32GB or the NFC support. The JioPhone also consists of NFC support while Airtel phone does not have one. The A40 has more 8GB storage is able to store more on it without using an SD card.
Conclusion:
Jio has indeed come out with an innovation that is unique in its own way. Airtel and Jio are competing with each other.