Eight highly Used and effectual Tools to make Quality Traffic
You might wonder why your website does not get good quality traffic even your website has the good content.
It is always been the mysterious question that how to make the good quality traffic to any website within the short period of time.
First of all we would like to clear that it takes the time to get constant and the regular traffic though there are tricks that would help to get more traffic in the
limited period of time.
If your website is product based then it is very important for you to get the high quality traffic. We are writing about some of the tools that resolve surely help to make good quality traffic to your website.
Here is list of tools which are good sufficient to fulfill the expectations and give you better results:
Google Analytics: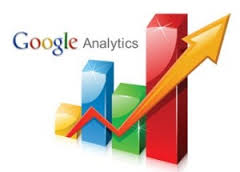 Google Analytics is very vital in driving the good quality traffic. It helps to track your websites results and therefore can analyze your website. It helps to track
your stats and tells you which traffic sources are converting the best.
It simple segments your data so that you can go out and try to get the more high quality traffic. Google analytics is most essential tool in the internet marketing.
If you are not tracking your website then you are losing the great opportunity to improve traffic to your website. We recommend you to visit the Google analytics and
go for it.
Quantcast:
The first thing that one must know is your targeted audience, If you are not aware of the target audience then you might end up driving untargeted traffic which might not be helpful to you and your business.  Low quality traffic would give you nothing. Quantcast shows the demographic profile of your website, it would let you know
about the close competitors.
By knowing your close competitors you would be able to know about your target audience and what more work should be done on your website in order to beat your competitor. Quantcast is also useful for buying an advertising. To know more about the quantcast and learn how it can help to you can visit Quantcast.
Google Website Optimizer:
Website Optimizer is an easy to use tool for testing the website content that delivers an actionable results.
Top internet marketers split the testing to increase conversion rates. Google website optimizer is split testing tool that allows to test different versions of the
website against each other; this helps to know which generates the higher ROI to you.
If your conversion rate is higher than can spend more on driving the quality traffic to your website. So we advise you to split testing and beat your competitor.
ClickTale & CrazyEgg
CrazyEgg and ClickTale both tools are invaluable and they provide in depth information on how your visitors behave when they get to the website. CrazyEgg offers to
Heat Map Tracking, it is an easy way to understand what your visitors do on your website.
HetaMaps' report would show you what is hot in your website and what is not. This report would help to decide what changes should be made in order to increase the
conversion. Visit CrazyEgg.
ClickTale is also similar but it gives you the little more. It presents you an actual recorded session of how your website visitors interacted with your page.
Google Webmaster Tools: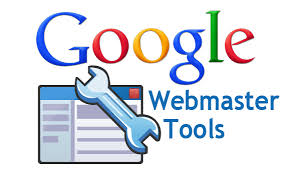 If you are serious about your website then you would be interested to know how your website is functioning.
Google Webmasters Tools tells you about functionality of your website and shows you what your page load time is, Page loading time is also an important ranking factor.
Webmasters tools tell about any broken links in your website. This tool alerts about your SEO efforts and how effective they are. Visit Google Webmasters Tools.
RankTracker
RankTracker is powerful tool in determining the keywords rank. This tool is highly useful before starting any SEO work because it tells current status of your targeted
keywords and website.
It can able to track rank of hundreds of keywords at a time. It tells which keywords should be promoted in order to increase a conversion. This tool is very essential
and it helps to determine what kind of link building strategy should follow. Visit RankTracker Site.
SEO Spyglass
To beat your competitors SEO Spyglass is very important tool. It allows to see your competitors backlink profiles.
Suppose the Google has ranked any website at the first place for your main keyword. Then you can track its all backlink profiles along with their page rank through the
SEO Spyglass. Using these details you can move further in beating your competitors. Visit SEO SpyGlass.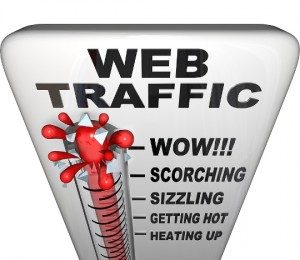 Market Samurai
This tool does first step of your entire SEO process pretty well. Yes, talking about keyword detection and analysis. This tool is exceptionally well at keyword
research, supply your targeted keywords and it will tell you how competitive they are and tells if you really have the chance to beat that competition. This tool is
highly recommended to begin any SEO campaign. Visit Market Samurai.
Conclusion:
These were some tools that would help to analyze and improve your website to get the quality traffic. The major thing is your creativity that how use these tools to
get the great advantage. We hope this post would be helpful to in some way. Please share which tool do you use for the website and how effective they are?