Facebook just changed its logo.
Facebook has got the new logo, Facebook just changed its logo but it is not completely new – just the minor alteration with original, so much so that you would have to look closely to spot the differences.
The new blue wordmark keeps the favicon that is the 'f' icon you see most frequently, changes up the 'a' and features a rounder, slimmer custom typeface that's easier to read on the small screens, Wired.com reported.
The point of update was to modernise the logo and make it feel more friendly & approachable, creative director Josh Higgins was reported as saying by logo blog Brand New.
This latest logo refresh could with no trouble be seen as the next step in Facebook's efforts to cut back its optical identity.
"The brief for this was that it be the little more friendly & more easy to talk to," Eric Olson, who created Klavika & the custom typeface featured in new mark was quoted as saying.
As the creator of original typeface, he says designing for convenience was a matter of peel down the letters.
He further added  that the thing that he really wanted to bring over to new one was a single story 'a'. he felt like there was a point of entry there to make more efficient a bit.
That change to one letter makes an entire logo friendlier by transmission a sense of warmth. In other words, the logo is simpler.
Facebook started considering the new wordmark in 2013, 8 years after Joe Kral & Cuban Council created the first one with a typeface called Klavika, from Process Type Foundry.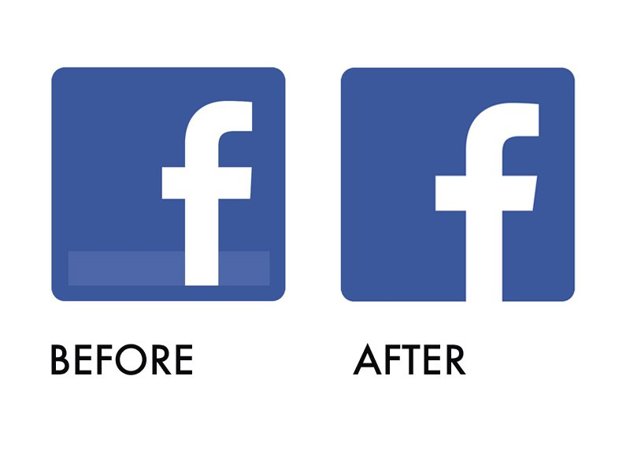 The original logo squared off letters & had thicker strokes. It was designed for the desktop world, but looked dated in our mobile-first world.
Olson said  that Facebook 10 years ago is very different from the Facebook now. Now it owns the fair number of things, so is more of an umbrella at this point rather than an in front logo.
Facebook's in-house designers have been inserting at the brand's identity for the while now to make sure it stays reliable across all of company's sub-products.
In 2012 and 2013 in exacting, designer Ben Barry compulsory a set of guidelines onto Facebook's optical identity to make sure the same favicon could work across many products and devices.
Photo credit: http://blog.matrisms.com/wp-content/uploads/2014/01/0c414d66-68d1-49e6-9876-f99448d32920_9-facebook.jpg