HTC U11 and HTC U11 Plus are indeed unusual smartphones with squeezable edges. HTC has come up with two unique U11- the U11 Life and U11 Plus and both have unique features which are interesting to be taken note of.
What is there is to know about the HTC U11 Life and HTC U11 Plus?
HTC will be launching two U11 Life phones — a North American version and of course a global version. Both phones are quite similar, but there are some key differences.
North American U11 Life features:
Qualcomm Snapdragon 630 processor.
3GB of RAM, and 32GB of storage, plus a MicroSD card slot in case you need more space.
It has a 5.2-inch screen with a standard 1,920 x 1,080-pixel resolution.
The design is IP67 water- and dust-resistant.
Both the rear- and front-facing cameras are 16 megapixels.
Offers features like HDR Boost and a f/2.0 aperture.
The phone runs Android 7.1.1 Nougat.
HTC told Digital Trends to update it to Android 8.0 Oreo by the end of the month.
It has an Edge Sense, which allows one to squeeze the phone to trigger off certain actions.
A fingerprint sensor on the front, which has two capacitive buttons.
The design looks quite similar to the standard U11, although instead of a glass back, one finds an acrylic.
The battery capacity is 2,600mAh.
A Quick Charge on board, so that one can have a USB Type-C charger.                                                                                                    
The global version HTC U11 Life features:
HTC will also offer a 4GB of RAM with 64GB storage version of the phone.
The phone will be and parcel of the Android One program.
Will consist of version and security updates from Google once they are available.
It will also ship with Android 8.0 Oreo.
 What about HTC U11 Plus?
The HTC U11 Plus is a bigger and better version of the original U11.
5.5-inch display on the U11.
It offers an even larger 6-inch LCD display, with a 2,880 x 1,440-pixel resolution and an 18:9 aspect ratio.
It is a "bezel-less" version of the original U11 and has thin edges around the screen.
The design appears to be quite similar to the standard U11, with a camera and fingerprint sensor on the back.
It has neat "translucent black" color option.
IP68 water-resistance, which permits the phone to be submerged in more than a meter of water for as long as 30 minutes.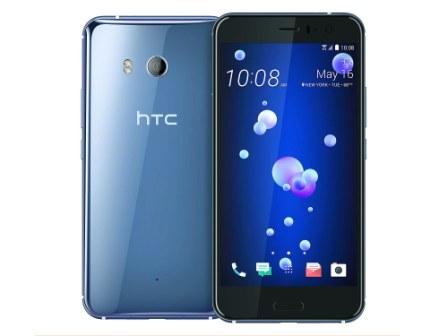 Additional features:
The U11 Plus supports Qualcomm Quick Charge 3.0.
The phone sports a Qualcomm Snapdragon 835 processor, and like the original device.
It consists of 4GB of RAM and 64GB of storage, or 6GB of RAM and 128GB of storage.
The storage can be actually expanded with the MicroSD card slot.
It is expected to have a 3,930mAh battery would be able to offer up to 25 same rear-facing cameras as the U11.
It will pack 12 megapixels with a f/1.7 aperture and dual LED flash.
The front-facing 8-megapixel camera may appear to be of a low key as compared to the 16-megapixel front-facing camera located on the original HTC U11, but it may turn out to be a better option.
Price and availability:
The North American model of the HTC U11 Life will be costing around $350.The U11 Plus will only be available in very select markets, and it will not be coming to North America. The U11 Plus will be costing £699 in the U.K. and around 799 euros across Europe.