Xiaomi might launch Redmi 2A in India on 'July 7'
#Redmi2A, #Xiaomi, #China #India
After cutting the price of Redmi Note 4G & Mi 4, Chinese company Xiaomi might be looking to launch its cheapest smartphone to date, the 'Redmi 2A' in India on July 7 2015. The 'Redmi 2A' is simply a toned down version of its popular 'Redmi 2' & is currently restricted to China.
The company took to its a variety of social media accounts to drop the hint. The associated picture tagged with taunt hints at 2 things that might be in offing on July 7.
One option could be that the company, as per its recent trend might lessen the price of original Redmi 2. Another, and the more possible one looks like the company might launch the Redmi 2A in India.
In either of cases, the price that we are looking at is Rs.6,000 as exposed by the teaser image.
So, to sum it up, Xiaomi might either lessen the price of the Redmi 2 down from Rs.7,000 to Rs.6,000 or it might launch the Redmi 2A, which is a toned down alternative of the Redmi 2 at mentioned price.
The company might also be looking to launch the 2GB alternative of the Redmi 2.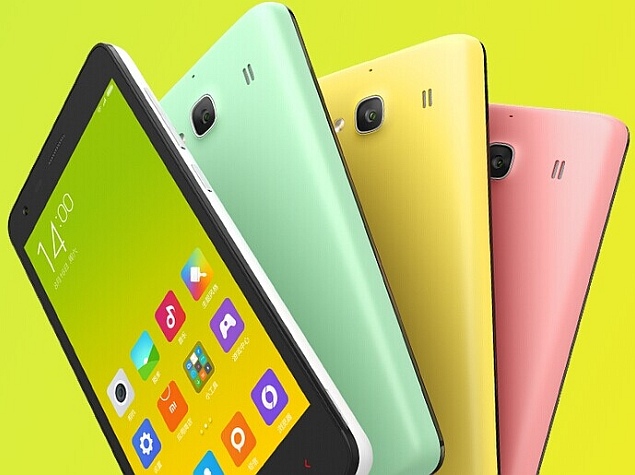 Anything be the case, we will have to wait for July 7, 10AM IST for Xaiomi to disclose it. Also, the offer would be suitable on the company's official online Mi.com/in store.
The Redmi 2A was launched by the Xiaomi in China at the end of March this year. It comes with the same 4.7-inch HD display, 8GB internal memory, 2,200mAh battery, and 4G LTE support as the original Redmi 2.
The main change is in the processor specifics. Unlike the Redmi 2, the Redmi 2A is comes with a 1.5GHz quad-core Leadcore LC1860C CPU with Mali T628MP2 GPU & 1GB of RAM. The Redmi 2 is powered by the 1.2GHz quad-core Snapdragon 410 CPU with Adreno 306 GPU & 1GB of RAM.
Temporarily, the 2GB alternative of the smartphone maintain all the features as original, the change being just the doubled up RAM memory in case of the Redmi 2 or 2GB.
Photo credit : http://cdn.ndtv.com/tech/images/xiaomi_redmi_2.jpg