Microsoft's Surface chief will be holding a keynote speech in London UK at the end of next month. The popular software giant is organizing its annual Future Decoded based event in London from October 31st onwards to November 1st. This was revealed by Microsoft to The Verge. Microsoft usually launches new Surface devices in the month of October. At the surface event normally a new device is introduced.
Microsoft had earlier promised a Surface Pro LTE Version and expected the unveiling of hardware along with a possible successor to the Surface Book or perhaps the Surface Hub. Microsoft has also planned to launch an ARM-powered Windows laptops this coming year from a range of several PC makers. One is not clear whether Microsoft will be creating its own Surface with an ARM processor, but the company says it will still be on track for partners to be able to release devices with Qualcomm chips.
Efforts are on to have Windows 10 on Snapdragon devices that would become available within this year itself as mentioned earlier according to a Microsoft spokesperson. Microsoft along with Qualcomm will continue to work rather closely with the Microsoft's OEM partners ASUS, HP, and Lenovo in bringing in Always Connected devices that would feature an always-on LTE connectivity and high-level battery life to the market.
Also Read: Next Microsoft's big Windows update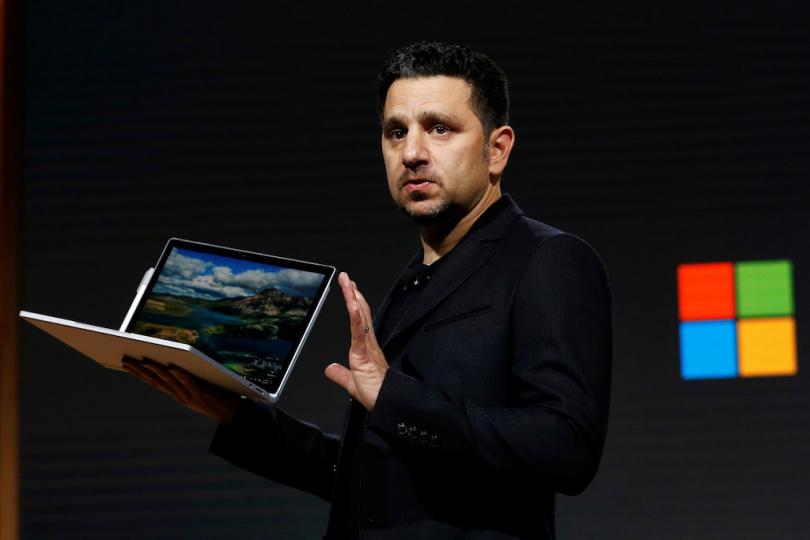 Issues with Microsoft Surface Earlier versions:
Common problems while making use of Microsoft Surface include :
unresponsiveness to touch
malfunctioning kick-stands
a failure to turn on
a black or faint screen cum a non-functional camera
failure of the battery to charge
failure of some gestures to work
In case If a Microsoft Surface has an unresponsive screen, it is usually an indication that built-up dirt is preventing the screen to track a user's fingers. The problem is due to a cracked screen that is affecting the accuracy of a user's touching abilities. An unresponsive screen can result on account of inaccurate calibration, which can be eliminated by changing the Calibrate Vision System properties.
A malfunctioning oriented kickstand is normally caused by damaged hinges that generally prevent the kickstand from opening and closing down properly. There are problems with the turning of the Surface on and it to show a signal while charging is often due to a broken power adapter. Furthermore, a dead battery pack does make the tablet to lose power after it is disconnected from the power adapter. A faulty motherboard or charging port could also prevent the tablet from turning on. In case, the display is rather black or faint, then there may be faulty display settings or perhaps malfunctioning of the backlight. This requires manual adjustments of the brightness of the settings or even a replacement of the backlight. Power supply problems are usually due to faulty connectors or maybe surface charging ports.
Conclusion
Microsoft Surface speech will bring forth further details about what Microsoft is up to. It will indeed add further to our knowledge about Microsoft activities.