Make Money Online with the help of Freelancing Websites

There are many kinds of ways to earn money in online in that freelancing is one way to Make Money Online from home or any other places. Just you need to create profiles in some online freelancing website that what you can do for your customers, So once customers will see your profile and contact you for your skills. With the help of freelancing website you can make 1000 Dollars per month. 
Here I'm providing some Best Freelancing Websites which will Make You Money Online.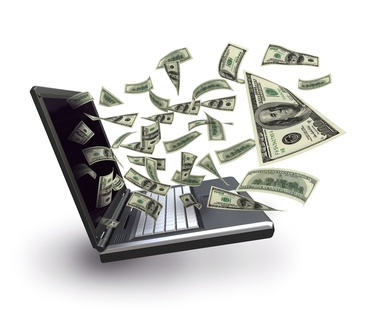 oDesk
ODesk is the best freelancing website for starters. It is one of the latest freelancing websites to Make Money Online. In Desk has jobs for starting to professionals with various clients and [sociallocker]employees from all over the world. You see lots of low and high budget job here and also find a lot of clients who are willing to pay for your work. So create your professional account with Odesk and Make Money Online.
Micro Workers
Micro Workers site which offers simple works for the client who is not professional, Micro Workers offers like follow twitter page, bookmarking a web page, commenting on YouTube Videos and registering accounts and etc. The amount you can receive per job is very less, But you can do multiple task and earn daily more than 10 Dollars. Micro Workers is one of the best place to Make Money Online
Freelancer
Freelancer is another website which is reputed and reliable Money Making Site for freelancers. This is the largest site in amount all other freelancing websites. It has a great reputation and you can find all kinds of professionals here. The freelancer is best for Professionals to Make Money Online.
RentACoder
RentACoder was established in the USA, a software development freelance website. In RentACoder, buyer needs to put entire project fees in an escrow account which does not release until the project completed. So it will protect the buyer as well as seller. RentACoder is an easy way to Make Money Online if you know some coding languages.
Elance
Elance is a great alternative of oDESK, with a huge job posting for all kinds of freelancers. So try Elance to Make Money Online.
Guru
Guru is the best place for Making Money Online for Web Designers to find a freelancing work. Project creator needs to pay the payment before starting the work and escrow holds the money until the job completed, then it will release to the freelancer. Guru offers free as well as premium membership.
Cloudcrowd
Cloudcrowd is a Facebook freelancing application and you required Paypal account in order to sign up into the site. Cloudcrowd offers variety of writing jobs and pays you the day after you completing a task. If you know Professional English this is the right place to Make Money Online.
Fiverr
Fiverr is a booming site in Making Money Online. In Fiverr anyone can Make Money Online in the website, You Just need to create a Gig offering your services for 5 Dollars, so the interested buyers will approach you and buy you gigs for the work. Fiverr is another easy way to Make Money Online.
99 Designs
This is another best freelancing website for designers who can have knowledge on creating Logos, Banners, Business Cards and Web Designs. 99Designs is the best place to Make Money Online for Designers.
iWriter
iWriter is a Freelancing website for Writers. It's been different to other sites because here you need to pick a writing job from the listings and have to write your article in 2 hours. If the client like your content they will pay you.[/sociallocker] But it will be a waste of time for writing an article which can be rejected by the client.
The above are some sites to Make Money Online for your freelancing works.