Samsung is coming up with its unique innovations, Galaxy S9 and S+ which will make their public appearance in the month of January in Las Vegas. The official launch will be carried out in March, as it had done in the case of Galaxy S8 and S 8+.
Are they alike?
Yes, both the two phones are said to be nearly very identical in appearance to their earlier models.
Features of  Samsung Galaxy S9 and S9+ :
5.8-inch and 6.2-inch curved-edge Super AMOLED "Infinity" displays like their predecessors.
To employ 10-nanometer fabrication techniques.
Snapdragon 845 from Qualcomm.
Besides a bigger screen, the S9+ will reportedly offer more RAM (6GB versus 4GB) and a second rear camera, similar to the Note8.
Both models pack 64GB of internal storage, supplemented by a microSD slot.
Both leave the 3.5-millimeter headphone jack intact.
The addition of the AKG stereo speakers.
Samsung plans to introduce a backward-compatible DeX docking station that situates the phones flat and makes use of the screens as perhaps a touchpad or an even virtual keyboard attached to an external display.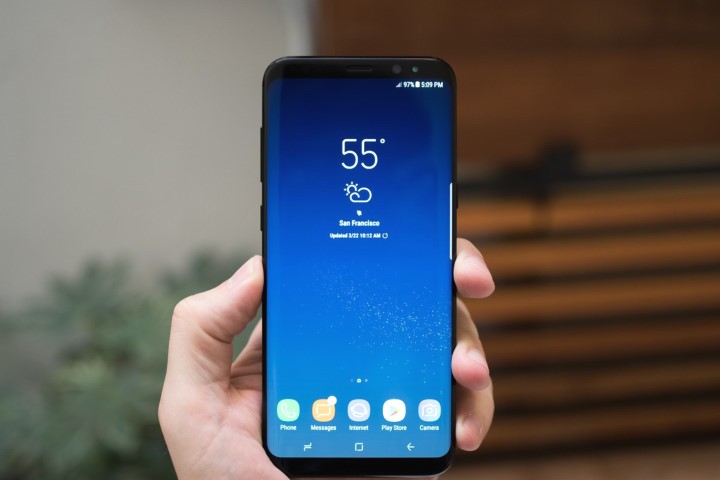 What is the price scene like?
Judging by S8 and S8+ as both have had drastic price reductions since their day of release, one can expect them to further drop in their prices with the launch of the S9 and S9+ thus making them more attractive to mobile users.
The Samsung Galaxy S8 and S8+ were expensive at the time of their release costing for a flagship phone: at £679 and £779 respectively. One hopes that S 9 and S9+ will be cheaper, but this possibility appears to be remote.
Specifications of Samsung Galaxy 9 and 9+:
Expected Q1 2018
Around £700 for S9 and £800 for S9+
Qualcomm Snapdragon 845
6GB of RAM
Integration with Bixby
18.5:9 aspect ratio
USB 3.1 Type-C
5.8in HDR display on S9 and 6.2in HDR display on S9+
Rear-mounted or under-screen fingerprint reader
Two 12-megapixel cameras with 10x optical zoom and 1,000fps
Water-resistant IP68
Android 8.0 Oreo
Better battery life that is over the S8 and S8+ respectively
64GB internal space ( which is up to 256GB with microSD card)
3.5mm headphone jack included, with AKG stereo speakers
Samsung Galaxy S9 and S9 be faster than the S8 and S8+?
Since it will be powered by the Qualcomm Snapdragon 845, it will hopefully be faster and more power efficient than the Snapdragon 835 that powers the S8 in the US.
Samsung Galaxy S9 and S9+ camera:
It is anticipated that the Galaxy S9 and S9+ will be featuring a dual-lens camera which follows in a line similar to Samsung Galaxy Note 8 that features:
two 12-megapixel cameras
one with an aperture of f/1.7, the other with f/2.4
a sensor capable of shooting at 1,000fps
super slow-mo video
a sensor capable of 960fps
the new camera sensor
Samsung S9 and S9+ will be unique in their own way.