Samsung launches Galaxy Note 5 for Rs. 53,900 in India
#Samsunggalaxy #galaxynote5 #Samsung
Less than the week after its global launch, Samsung has brought its flagship phablet, the Galaxy Note 5, in India. The Note 5 is the premium, a 5.7-inch device that would run you Rs 53,900 for a 32 GB model & Rs 59,900 for the 64 GB version. You can buy both models from September 20 in black sapphire, gold platinum & silver titanium colours. Read on Samsung launches Galaxy Note 5 for Rs. 53,900 in India.
The Note 5 runs on an Android 5.1 Lollipop operating system that has stripped with Samsung's TouchWiz theme, so it would not exactly look like the stock versions of Android that run on the other phones like the Nexus 6.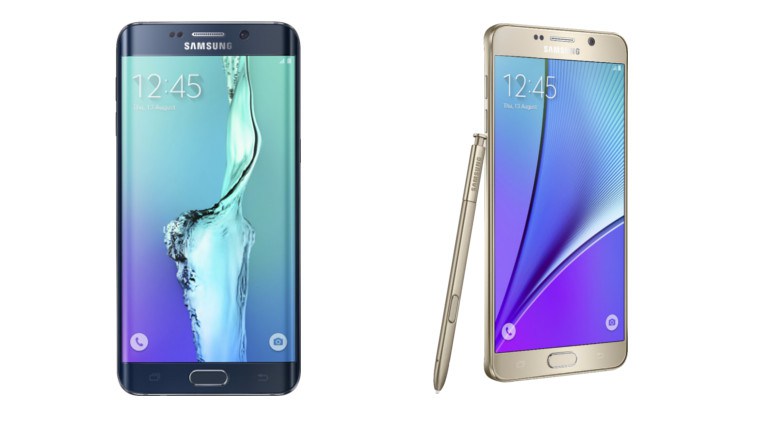 Its guts are potent: The screen is an AMOLED display that runs at huge 1440 x 2560 resolution. It has powered by the Samsung's proprietary 64-bit Exynos octa-core processor (2.1GHz quad-core + 1.5GHz quad-core) and had 4 GB RAM. It also has Samsung's S-Pen stylus, which, as earlier reported, is an excellent tool for permanently damaging your phone.
There are an enormous, 3,000 mAH battery & a 16-MP rear camera with Optical Image Stabilisation, which is great news for photo buffs. There is also a 5-MP front camera, which is great news for selfie addicts.
Also, the Note 5 also has a fingerprint sensor & an integrated heart-rate monitor.