Satellite Data is on the increase these days and UK is the hub of this technology. Several companies are focusing on making the accessibility to satellite technology more affordable. This is being done through light-weight satellites and smaller ones that cost less. The UK government has been focusing towards this end as it was highlighted in the recent Queens's speech given to the Parliament House, which included a Bill related to the space industry. UK Government is very ambitious to enhance its share of global space in this satellite data area with an increase ranging from 6.5% to 10% by 2030.
The academia and the business industry have been focusing on the usefulness of satellite data for increasing business and impacting the newer business market.
How is satellite data used for business?
There has been an overall increase in satellite data such as earth observation (EO) satellites. Here are three main areas of focus of   EO satellite data:
• Climate monitoring
• Assimilation of data
• Climate model based evaluation
• Provision for climatic services or perhaps applications.
Other applications o of EO satellite data:
• Weather forecasts.
• Assimilation of data merges with model oriented simulation.
• Predicting climate changes time scale ranges.
• Evolving of climate in the best manner possible via the process referred to as reanalysis.
• Making use of passive and active sensors which help in the derivation of measurements for observational climatic information.
Incidentally, active sensors are lidar or radar that release lots of energy and are also useful in the measurement of differences in the case of returned signals in order to ascertain information in detail on a vertical structure such as vegetation, aerosols, and clouds.
Passive sensors involve natural emissions from our Earth and the atmosphere in an optical, UV, infrared and microwave bands. It provides much information related to the range of climatic variables and their changes with time.
The EO data is also made use for evaluating the models that have been created for monitoring as well as predicting the status quo of future climate conditions.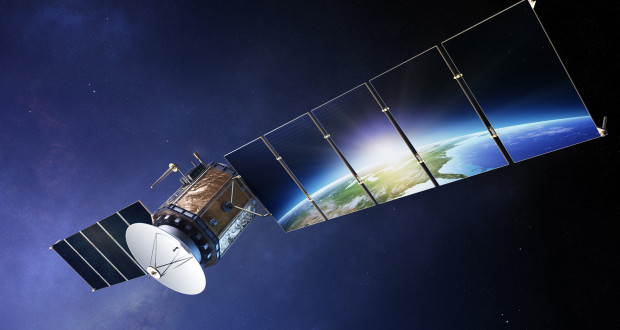 More about applications:
There has been an increase in the number of applications using data from satellites in the last five years and can be found in several markets.
Purposes of satellite data:
Agriculture: There has been a deployment of monitoring the growth of crops in real time and also to identify these crops.
Mapping: These satellites can be made use of to  map the growth of urban development and also encourage sustainable urban development. In fact, satellite imagery is being made use to identify specific sites to build dams in order to generate required electricity in Africa.
Pollution: Pollution caused due to maritime activity that also can be monitored to help in finding ways of the keeping a limit on the impact. Also, activities of the port can be watched in order to enhance efficiency. Even the fishing industry on a global basis is monitored, thus providing insight into environmental impact as well as to stop the illegal activities.
Mining industry: Satellite data has been made use for geological explorations and the study of environmental impacts. The data can be made use of for bringing about sustainable or societal benefits along with economic ones through various programs. There are programs to protect forests as well as marine protection, pollution monitoring along with disaster management.
Few of the satellites:
Geostationary satellite: This satellite helps in the monitoring and prediction of weather and no doubt environmental events, that include flash floods, tornadoes volcanic eruptions, forest fires and so forth.
Polar orbiting satellite: One can collect data for weather, environmental details, humidity, volcanic eruptions, global vegetation analyses and so forth.
Conclusion:
Satellite data is useful in multi purpose manner and has off late been useful in not only dealing with weather forecasts but also in influencing business trends.