All about Great Online Shopping Festival by Google
Everyone is familiar that Great Online Shopping Festival is the hot topic of the market where Google has seen approximately 80 lakh visitors. It also heard that nearly 1.14 CR visits where listed more compared to the last years reports. It is to mention here that Great Online Shopping Festival took part for 3 days that has started on December 10th and continued till 12th December. Most of the customers are privileged by the shopping festival.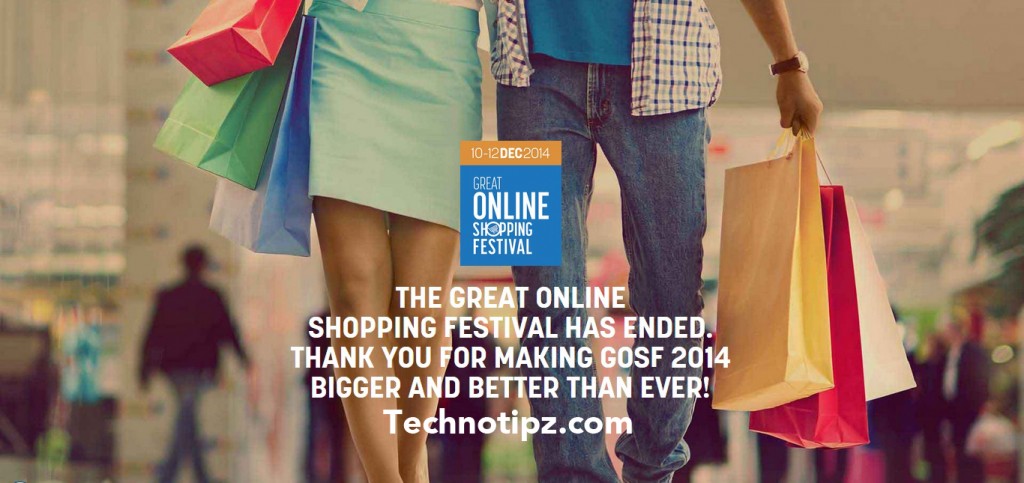 People from various parts participated in the festival up to 220 cities all over the nation. According to the Sensex nearly 40% of the customers opt to buy goods ranging from Rs. 299/-. Most of the customers participated actively even from remote places of the nation and small towns too. These online shopping portals connected with millions of customers who are enthusiastic to be part of the festival.
The user can buy all the necessary accessories through the Great online shopping festival(GOSF) such as mobiles, Apparels, Camera, Laptops, Home and Kitchen appliances. Customers can grab their favourite products at reasonable price through shopping festival. Most of the customers made this Great Online Shopping Festival bigger than ever.
The online shopping festival has open it's wing into retail therapy by one of the top e-commerce sites named Amazon, Jabong, Flipkart, SnapDeal and many more. People can find their desired products at unbelievable cost. Many families are happy by using the GOSF and fulfil their dreams. The GOSF concept was initiated by Google in the Nation. This GOSF concept came from the US Online Shopping Festival named Cyber Monday sale. Hope the customers wish list were complete by using GOSF.
One should not forget that GOSF also deals with Apparels and Kitchen appliances too. Most of the house needs can be fulfilled by choosing GOSF. Many E-commerce sites are offering huge discounts to attract the customers. Lot of amenities are under the grip of the customers by GOSF. Many top online e-commerce portals supported GOSF with excellent deals and had won the hearts of the clients.
Mobiles are the current trend of youngsters and most of the Indians go crazy for smartphones. There are a number of mobiles and models are readily available in the market. The deals provided by the portal are unique and genuine. A few customers are interested to book their desired product through smartphones. Hope all the desired products are just a click away by using GOSF.
This above details are All about Great Online Shopping Festival by Google