One here needs to focus on the various forms of technology that hold good for storage devices. Old technology is discarded once newer forms of it emerge.
In the case of storage devices, the focus is on usability cum convenience. The latest gadget to get affected is the micro USB port. Now preference is given to Type C is where the actual action is and now it offers fast connectivity and also helps in transferring speed. It becomes a universal concept.
Strontium has successfully launched a "one size fits all" flash-based drive that can be well connected to a laptop and as well as smartphone. The Nitro Plus OTG Type C USB 3.1 Flash Drive is priced at Rs 2799 and offers 64GB of storage.
What's the Strontium Nitro Plus OTG Type C USB 3.1 Flash Drive Design like?
A flash drive does not boast of design aesthetics and this is one does not break the stereotype either. It has a metal body and is also slightly smaller than the usual standard flash drive. There is a USB 3.1 on one side and also Type C on the other. It is a smaller device. And one can lose it. Its a metal body gives it a much"premium" feel and does make it less prone to physical damage.
There may be those people who perhaps preferred the device to be a bit slightly bigger but many do not have too many complaints about it.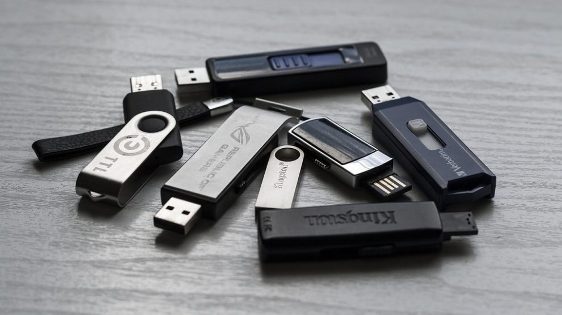 Performance of Strontium Nitro Plus OTG Type C USB 3.1 Flash Drive:
In case one has a device such as a laptop or a smartphone – with a Type C port, this flash drive would suffice to one's storage needs. It is compatible with MacOS, Android as well as Windows devices. Its twin-sided functionality actually makes it a handy flash drive. It possesses a 150MB/sec read speed and also offers 100MB/sec write speed. During one's testing of the device, one found an average transfer rate of 86.7 MB/sec. A transfer of 1.2GB file from laptop to the Strontium Flash drive took about 38 seconds, which is quite fast.
As far as smartphone users are concerned, there is no need actually to download any of the apps before making use of it. As soon the drive gets plugged in, the device gets popped in and a single click gives access to the files.
A few smartphones and laptops get connected to one's flash drive which is extremely responsive, except Xiaomi smartphones that fail to read the concerned device.
The device can be had in three storage variants i.e 32GB, 64GB and 128GB priced at Rs 1,599, Rs 2,799 and Rs 4,999 respectively.
Technology is always throwing up new innovations and this newer version of USB is equally attractive and will make you feel it is indispensable. Upgradation of smartphones is constantly carried out in order to sell them well in the market. New additional features added to the older versions appeal to the people and they would like to try out the newer version. His approach permits business to grow.