After Humming bird: How to Target keywords?
Google publicized the launch of their new algorithm named 'Hummingbird' on September 26 2013. The Hummingbird is an absolute rebuild of Google's algorithm which is used for indexing.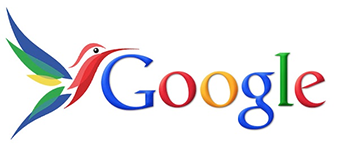 The SEO world was holding their breaths because they can find out the consequences of this massive update. The people who are practicing white hat SEO for building quality content and obtaining natural and valuable back links will possibly not see much difference. But this complete renovate of Google's algorithm is likely to have some implication.
The Hummingbird has the prospective to change the way of copywriters and SEOs to select keywords, to optimize pages and market your website.
Humming bird for accurate keyword match: 
In the SEO world, Hummingbird algorithm is used for the accurate keyword match. If you have the accurate keyword phrase on your page and in your Meta data, you can rank for that. After some time, search engines acquired smarter and punished pages that were filling their pages and Meta data with keywords just to rank for things. Then, the science of keyword density came.
The digital marketers supposed that the target keywords just had to remain somewhere in between 2%-5% in overall content. The search engines by some means consider that it was natural content.
If you want your content to appear as natural one to Google, the easiest way is to write down naturally. But that doesn't mean you should pay no attention to your keyword targets.
Targeting the keywords is very essential to retain in the competition and it will bring enough traffic to your website. This helps Google to determine what subject matter your content is about and distributes your page to people who might be looking for you in a different way than your standard keyword target.
Search engine results are used for matching keywords and phrases rather than the true meaning of the question. While the Hummingbird algorithm presents a shift from results to answers, keywords will not go away completely. Hummingbird algorithm has substantiated that the greater part of searches are long-tail queries with low search volume and frequency.
The keywords within a query are still important and our focus should be on including them naturally into our content. We have to use grammatically correct phrasing with less importance on placing keywords upfront in headings and sentences in an unnatural way. The main aim is to afford answers to real-world long-tail questions using natural language.
The above are the details about After Humming bird: How to Target keywords?