Microsoft banning the Internet Explorer brand
As Microsoft has dropped hints that the Internet Explorer brand is going away, the software maker has now confirmed that it would use a new name for its upcoming browser successor, code named as 'Project Spartan'. Speaking at Microsoft meeting yesterday, Microsoft's marketing chief Chris Capossela exposed that the company is presently working on the new name and brand. They are now researching what is new brand, or new name, for our browser should be in Windows 10. We will continue to have an Internet Explorer, but we will also have the new browser called 'Project Spartan', which is code named 'Project Spartan'. We have to name the thing.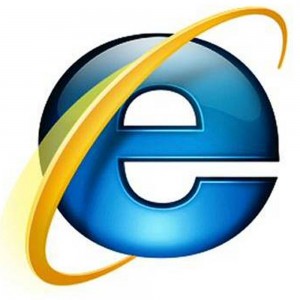 Internet Explorer will still exist in some versions of Windows 10 mainly for an enterprise compatibility, but the new Project Spartan will be named separately and will be primary way for the Windows 10 users to access a web. Microsoft has tried, unsuccessfully, to shake off negative image of Internet Explorer over the past several years with the series of funny campaigns mocking Internet Explorer 6. The ads did not improve the situation, and Microsoft's former Internet Explorer chief left the company in December, signalling a new era for browser.
Capossela also comprehensive the power of using Microsoft brand over just Windows or Internet Explorer, and showed off the some research data on a new name for the company's browser vs. Internet Explorer. Putting the Microsoft in front of new secret name increased appeal to some Chrome users in the UK. Capossela said that Just by putting the Microsoft name in front of it, the delta for Chrome users on request is extremely high.
Microsoft is clearly testing names with market research, but it is unclear when the company plans to reveal the final name for its Internet Explorer successor. Judging by Microsoft's own research, it is clears the company will move as far away from an Internet Explorer as possible, and it is likely 'Project Spartan' will have the Microsoft name attached to it.
Elsewhere in Capossela's talk, the Microsoft executive also discussed the ways company will make money in future, and clever ways the company is making use of the social media. Microsoft has started to use artists to respond to the Twitter users with personalised images, and at least one from the Xbox team was successful at creating interest with an impressive 35,000 retweets. It is all part of improving Microsofts brand perception, and a general admission from the company that it is ready to be loved again.