Highlights of OnePlus 5T:
OnePlus 5T goes on sale starting this November 21
In India, the company will also be hosting a flash sale on November 21
The official number of India sales will begin from November 28
Chinese handset is coming up with its 'all-screen' successor of the OnePlus 5, that is to be launched on November 16 at an event in New York City. It is also understood that the OnePlus 5T will be going go on sale in India as well as other regions from November 21. OnePlus had earlier announced that it be openly declared at an event in NewYork. The Chinese company has also openly confirmed that the OnePlus 5T will be going on sale starting from November 21 in North America as well as Europe. In China, the handset of course will be made available on December 1. It is further understood that the early birds in India will be made available via a flash sale on Amazon India and OnePlus Store at 4:30 pm IST on coming November 21. Regular sales will start from November 28. OnePlus online retail partner Amazon India has already come out with a published a page for the OnePlus 5T.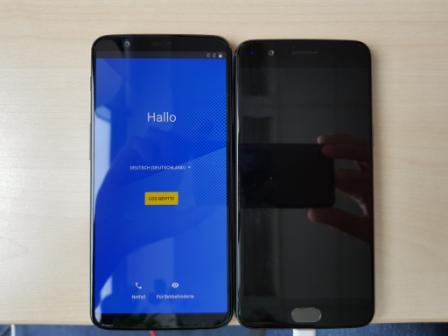 What there is to know more about the launch?
The launch event will be live streamed and interested users can follow the company's dedicated page for updates on
the OnePlus 5T.
Fans can also have interesting glimpse of the launch at special paid screenings that will be shown all across the
world.
In India, these will be held at select PVR theatres across Bengaluru, Delhi, Hyderabad, Mumbai, and Pune.
Tickets have been priced at Rs. 99 and can be booked via BookMyShow starting 10 am IST Wednesday, November 8.
The Chinese company also did talk about its Open Beta program which was kicked started in August last year.
OnePlus indicates that there are over 15,000 users that have contributed to this particular program by sharing bug
reports, suggesting new features, and more.
The company is also marketing the November 16 launch event of the OnePlus 5T as an "A New View" event.
What is its price?
OnePlus CEO Pete Lau has already indicated pricing details of the upcoming OnePlus 5T which appears to remain under CNY 4,000 (approximately Rs. 39,000).
OnePlus 5T features:
The handset is said to sport a 6.01-inch display with a 1080×2160 pixels resolution with an 18:9 aspect ratio.
It has a pack of a 20-megapixel front and rear camera sensor. It is also likely to run Android 8.0 Oreo-based
OxygenOS.
The smartphone is actually expected to be powered by the same Snapdragon 835 SoC present on the original
OnePlus 5 flagships.
It would continue to portray a dual-camera setup.
It is but natural that as a smartphone, the OnePlus CEO Pete Lau has unique features and makes it an interesting gadget and also very usable.