iPhone 6s Mini expected to Launch in 2015
Apple has launched two kinds of mobile phones in 2014
Apple launched iPhone 6 with 4.7 inch display.
iPhone 6+ which has a 5.5 inch display.
All other variants of iPhone with 4 inch screen.
Now rumours are spread out that they are once again working on an iPhone 6 with 4 inch screen and expected to be launched in 2015. The device will be called as iPhone 6s mini.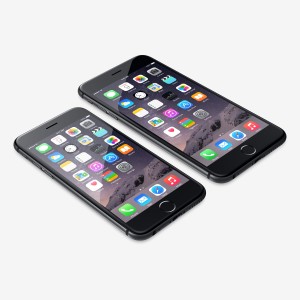 Timothy Arcuri, who is an analyst of Cowen & company, issued a note from investors, which tells that Apple may be launching a new 4 inch screen iPhone 6 in 2015, and the device is called as iPhone 6s mini. And the smart phones join with the present generation display sizes of 4.7 inch and 5.5 inch screen display.
According to an Apple's insider report, Arcuri stated that the specifications of iPhone 6s mini resembles to that of iPhone 5s. iPhone 6s mini may be varying in its design and come up in curved screen edge and its design is same as iPhone 6 and iPhone 6 plus.
Many of the existing customers of Apple do not like the big screens. Those who are fond of small screen with 4 inch display will not go for it. So Apple is losing those customers. And iPhone 6s mini will cater to this customer category.
The above are the details about iPhone 6s Mini expected to Launch in 2015