Mobile users can get excited about the significant reduction in iPhone 8 prices on account of the special offer. The highlights are:
iPhone 8, 8 Plus go on sale in India at 6 pm on Friday
The handsets can be pre-booked via Jio platforms at Rs. 1,999
Pre-bookings cannot be canceled
iPhone 8 along with iPhone 8 Plus may not be on the portfolio of Apple, but this does not imply that the two smartphones are of less significance. The new models were launched in India at 6 pm IST, and both of the handsets do cost relatively lesser than the iPhone X, which is the flagship model in the lineup of Apple's. No doubt, the iPhone 8 price in India can be further decreased if one got paired up with the existing offers of the Jio in providing to the customers as part of its pre-booking deals. In fact, in a page in the Amazon India, the Jio deals bring down the "net value after offers" of iPhone 8 64GB to about Rs. 18,788.
At an event in Mumbai, both Jio and Apple did officially release the new handsets in India and the telco also did revealed the terms and conditions that attached with its pre-bookings and the offers it is providing.
iPhone 8 pre-booking via Jio:
The iPhone 8, as well as iPhone 8 Plus both, can be "pre-booked" from Jio.com website, Jio Store retail outlets and Reliance Digital large format stores. According to the reports of the company, one can only book one of the iPhone 8, iPhone 8 Plus unit per mobile number via its existing platforms. One has to and will also have to pay up a pre-booking amount of Rs. 1,999. One has to provide particular details such as the name, email ID and phone number while placing the order. One can email or SMS or even visit the assigned Jio Store or Reliance Retail outlet to get hold of it. One has to undergo some paperwork to get them delivered.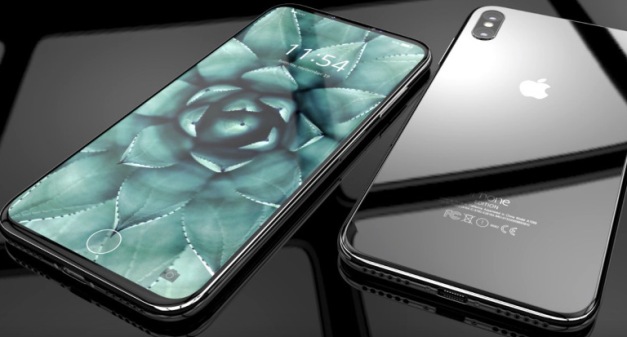 What are the exclusive Jio plans for iPhone 8, 8 Plus?
For both iPhone 8 and iPhone 8 Plus, Jio has indeed launched a new prepaid and postpaid plans that do provide 3GB of a high-speed data per day with unlimited SMS, Jio apps subscription worth Rs. 1,250 and free voice calls cum roaming. These plans are priced at Rs. 799 and come with a 12-month contract, meaning that one will have to recharge the handset almost every month with an amount of Rs. 799. The validity of the plan is nearly 28 days for prepaid and one billing cycle for it to be postpaid.
The iPhone 8 buyback is guarantee by Jio which provides customers with nearly 70 percent cash back on the returning of the handset after about a year.
Thus iPhones will be reasonably priced and the mobile user addicts can now avail them at a cost which they can feel they can afford.