The popular Indian smartphone product Swipe has managed to launch a new 4G VoLTE capable smartphone i.e the Swipe Elite Pro that competes directly with Xiaomi's budget champion Redmi 4. Swipe Elite Pro is priced at Rs 6,999 and is also available exclusively on the Snapdeal.
The Swipe smartphone incidentally has also similar specs as the Redmi 4 but also comes with more RAM and the storage for the same price. It runs on the older Android 6.0 Marshmallow with company's own Freedom OS on the top.
Swipe Elite Pro is also swiped on the Qualcomm Snapdragon 425 chip which has a 1.4GHz quad-core processor with a 3GB RAM as well as 32GB storage on-board, expandable via microSD card by up to 128GB.
The Redmi 4, on the other hand, comes along with a Snapdragon 435 chip which also has a 1.4GHz Octa-core processor in power saving big LITTLE arrangement. On the other hand, everything else with regard to the two chipsets are rather exactly the same. The Redmi 4 variant is available at a cost of Rs 6,999 and also has 2GB RAM as well as 16GB expandable storage.
The Swipe Elite Pro comes along with a IPS 5-inch display HD display with 720p resolution. Most phones in this price bracket do sport a 720p display which is a maximum chipset that is able to comfortably be managed. We have also seen Nokia 6, even after the perfect optimization on available stock Android that takes load on account of a Snapdragon 430 chip that is powering its full HD 1080p display.
As far as the camera is concerned, the Swipe Elite Pro comes along with the 13megapixel camera on its back with an LED flash. The fingerprint sensor that is on the phone is also placed upon the rear side. On the front portion, the phone has an 8-megapixel sensor.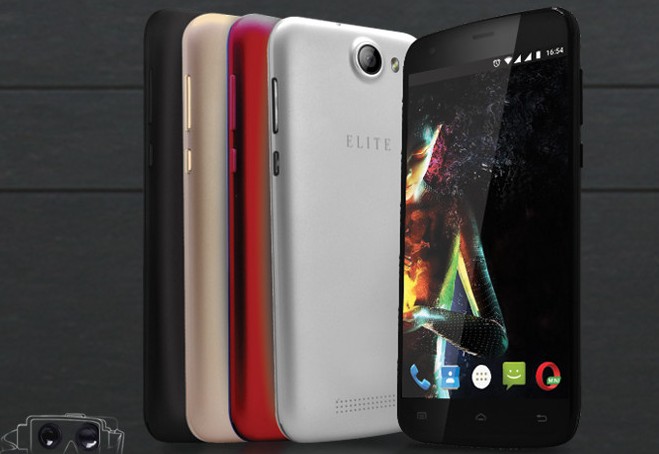 The phone is also available only in White color. It has brushed metal texture at the back portion but the phone is not actually completely made out of metal, similar to the Redmi 4. Swipe has not been able to reveal whether it has a unibody smartphone or what sort of material it is made out of. There is no mention of its front glass type based phone.
Swipe Elite Pro packs a 2500mAh battery does not have a great battery capacity, considering phones like the Moto C Plus 5000mAh that has a unique battery backup.
Conclusion:
The Swipe Elite Pro is indeed remarkable and will definitely carve a niche for itself in the mobile market. Competing with Redmi 4 it will definitely prove to be an attractive offer to the consumer. It is worth looking into and even if one has to spend a little one will not regret the decision. What one wants is a product that will enhance communication facility with one's family and friends and also be a "star " product among the peer group.