Oppo N1 mini with rotating camera launched in India for Rs 26990
The Oppp N1 mini was launched in India and it has been officially unveiled the price tag of Rs 26990/- The company also celebrated the launch of the smart phone by conducting the contest on Twitter and will give prizes for the top three winners with exciting prizes in store.
The Oppo N1 Mini is not a small phone considering the 5-inch of display and it has one of the most unique of rotating the camera from front to back and back to front, that means which we can use as Front and Rare Camera.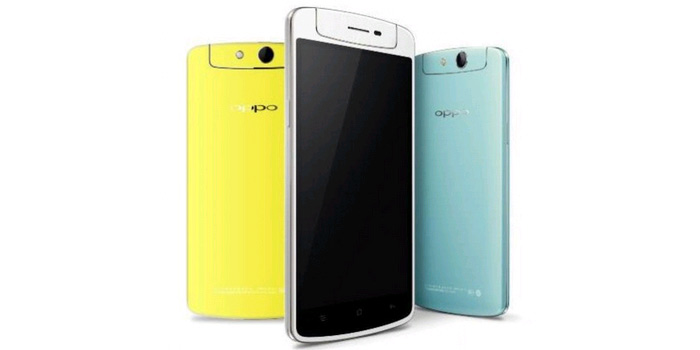 The Oppo N1 Mini design was inspired by the mobile Nokia 5700 Xpress Music.
Oppo N1 Mini has 13MP camera and which you can take good and quality selfies photos because of its rotating camera, where you get 13MP quality of Pic and also have awesome flash to it.
The Oppo N1 Mini has 2GB Ram and quad core processor from Qualcomm, it works with Android Layered with company's very own Color OS and also have 2140mAh battery.
Main Features of Oppo N1 Mini.
– 16GB Internal Memory and 2GB RAM which give you more storage.
– 1.6GHz quad core Snapdragon 400 Chip which gives you more speed.
– 5-inch and 720p HD resolution screen.
– Android v4. 3 with Oppo Color OS
– 13MP Camera with rotating and also Sony Sensor
– 2140mAh Battery
The Oppo N1 Mini was supposed to hit retail market and the company was tied up with Amazon for online sales in India
The above are the details about Oppo N1 mini with rotating camera launched in India for Rs 26990