Sony Introduces Three Xperia Z5 Series #sony #XperiaZ5 #XperiaZ5compact #XperiaZ5premium At IFA event held in Berlin on Wednesday, September 2, Sony released 3 latest Z-generation smartphones, the Xperia Z5, Xperia Z5 Compact...
Read more »
The Xperia Z5 'Premium' had 4K screen #sony #xperiaZ5 #Xperia Sony's incoming Xperia Z5 flagship would be the first smartphone with a 4K display, according to the leaked video from one of...
Read more »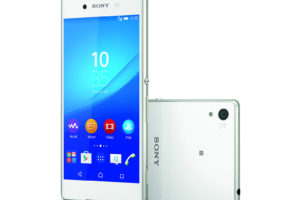 Review of Sony Xperia Z3+ #SonyXperiaZ3+ #Sony #Smartphone #mobile It basically looks & feels the same as its predecessor. At 6.9 mm & 144gm, it is slightly thinner & lighter than the...
Read more »
Sony disclose Xperia C4 India price Days after publicizing the device, Sony has now exposed the pricing of Xperia C4, its new selfie-focused the smartphone. The phone will be accessible at Rs...
Read more »