Ways to Get Comments on WordPress Blog
Do you like your WordPress blog to be the center of interaction from other bloggers? Basically, you can find the different blogs where people can learn new things. They have been the modern library of knowledge now. A blog without the reader and commenter is useless.
Most of the people who are into the social media do not plan for their business. But if can, eventually you can find your business at brim of success. Using the blog would let people know who you are and what products and services you offer. Making the blog known to virtual world is very important thing that you should take into an action. Comments to get from other people indicate how successfully introduce your business to them.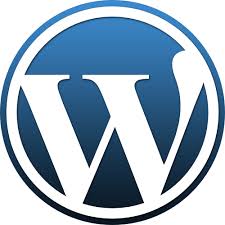 Importance of Comments on the Blog
The comments you get in the blog is important to SEO. They become part of post and would be analyzed by the search engines.
The comments give you good place for interaction by other bloggers.
The comments would indicate that the blog has good traffics.
The comments would show your knowledge in field of your business in answering queries and other discussions.
Tips to Get Comments on Your Blog
Comment first on the others blogs. When you want other bloggers to comment on your blog, you have to comment on the others blog first. Do some thorough research of other peoples blogs that are on similar niche to your blog. Leave an informative comment that is related to the topic. When you add 'CommentLuv', a WordPress plug in that would display your blog post near to comment your written, and the blogger has installed plug-in on his blog, there is a chance that people would visit your blog.

Challenge the readers. Leave the comment that would ask for any feedback from readers. Write something that would make them answer. This is an important way that other bloggers forgot about.
Make an easy interaction. Make sure to write a comment that other people can also comment easily. Do not write something that could end up nothing or gone to waste. Make sure to write something that is informative but only brief to make people want more information so interaction can begin.
Using the social networking sites. One can use Facebook and Twitter in spreading the words about the blog. One can ask questions with the link to your blog where people can respond. If they respond, one can ask them if they have read the post and give some feedback about it.
Make commenting the people good on their comments. You might get comments from other people that would not agree with you. As what they say, 'You cannot please everybody'. What you need is some entertainment of opinion that is welcoming. Although they might disagree with you but welcome their comments and tell them nicely that people have the different experience in life so they have different comments.
Now is time for you to act. From these tips, you are now ready to start the blogging.