Apple plans to launch its most affordable 9.7-inch iPad in 2018, according to a new report. The tech giant will be it is understood be announcing a newer version of the regular-sized iPad at $259 i.e. roughly Rs. 16,700. This is lower than the $329 (roughly Rs. 21,200) price of the 9.7-Inch iPad that was launched in March this year – which at that point was a very cheap and full-sized iPad.
Why the new launch by Apple?
The new launch is supposed to be an attempt by Apple to get into a higher-volume, price-conscious market area, with a hope to revive iPad sales that have actually been falling since 2014.
Apple has been, no doubt, making serious attempts in pushing its iPad range with cheaper prices on the regular variant major yearly updates for the iPad Pro.
The report does not, of course, indicate whether the $259 iPad will replace or accompany the 2017 9.7-inch iPad.
The newer model is supposed to be a bit toned down version (specification-wise) of the current iPad with a similar design and camera sensor.
This is expected to be the most affordable full-size iPad from Apple.
This new iPad is supposed to be manufactured by Apple supplier Compal Electronics.
The launch will be in the second half of 2018.
Apple is keen on target affordable Android tablets by offering the mobile users a cheaper version to switch onto the iOS.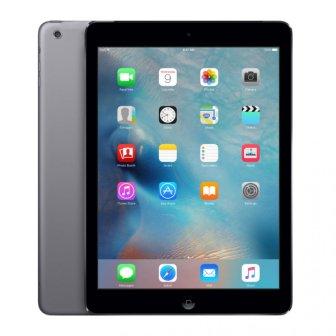 What is more in the offing?
Apple plans to compete against the likes of Samsung, Huawei and Lenovo, to name a few.
Apple hopes to make use of its mobile OS for its iPad, while the others typically run on Windows OS.
Apple will have an edge to provide an ecosystem cum brand loyalty as compared to its competitive approach, and of course timely updates.
The cheaper version of Apple is expected t attract more users.
The new iPad is also hoped to attract the industrial and service sectors as well.
At the same time, while the standard 9.7-inch iPad seems to be getting cheaper in 2018, on the other hand, Apple's iPad Pro may actually get more expensive if recent reports claim that these iPads will come with slimmer bezels and Face ID facial recognition are rather true.
Apple has indeed developed a new version of iPad which has its own unique features and will compete well with other companies' products. Competition being stiff in the mobile market naturally Apple has to be proving itself well. The closest rivals to the iPads are the tablets run on the Android OS and there is, no doubt, the unending desires
to lure such customers to the iOS. The Android tablets are certainly priced lower than the iPads. Apple has taken up the challenge to compete with other bigwigs in the market and it is hoped that its new iPad will definitely prove its worth.