The Nokia 7 is an addition to the already existing Nokia's phones that are Android-based phones. While three of them the Nokia 3, 5 and 6 do cost under Rs 15,000 th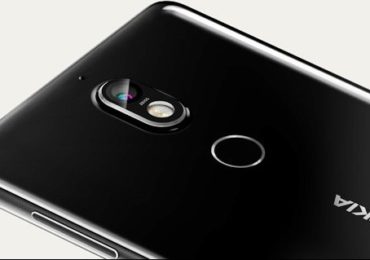 e fourth of the lot, the Nokia 8 is no doubt HMD's high-end flagship phone that does cost a hefty Rs 37,000.
The Nokia 7 happens to be the HMD's fifth Android phone of the present year that has been priced at around $400 in China which roughly does translate to about Rs 25,000 in INR. The Nokia 7, if one were to look at it rather closely does aspire to offer the best of the Nokia 8 in a more mainstream based package. Most of the users look for something that is affordable. No doubt, the Nokia 8 is considered to be expensive.
What is the design of Nokia 7?
Unlike the Nokia 3, the Nokia 5, the Nokia 6 as well as the Nokia 8, the Nokia 7 features are different
An all-glass – Corning Gorilla Glass 3 – phone with its outer frame being carved out of 7-series aluminum alloy.
It does not look radically different from the incumbent batch of Android-based Nokia phones
The usage of glass and metal does give it a unique appearance amongst each other as well as much competition.
Similar to Nokia 8, the Nokia 7 also does comes with many subtle curves that exist around the front.
The Nokia 7 is the foremost Nokia phone of 2017 that does come along with a rear-mounted fingerprint scanner that is situated below the camera module.
It has on-screen navigation keys.
Dual-Sight and Ozo are distinguishing features.
The power button, as well as the volume rocker, lie on the right.
A dual based SIM hybrid card oriented slot does rest on the left.
It comes with USB Type C port for charging and data syncing.
Features of Nokia 7?
Dual-Sight equals Bothi which is the Nokia 8's USP feature, although it is not new or rather a ground-breaking feature. Samsung and LG have tried it in the past but have not succeeded. Also, with the Nokia 8, one can simultaneously record in the Dual-Sight as well as broadcast one's masterpiece on the Facebook as well as the YouTube, both at the same time. One can do it in 4K with Nokia's in-house Ozo audio tech ensuring what one sees is what one actually gets. This means if someone is viewing one's content as well as listening to it via headphones, one can take advantage of 3D spatial sound.
Nokia 7 will be receiving an upgrade to Android Oreo in the days that are to come.
The Nokia 7 has an IP54 certification which does it splash-proof but not water-proof.
Conclusion
Nokia 7 indeed has a unique feature which makes it an attractive smartphone.