TSB UK Mobile Banking
The TSB is a financial service of a public sector bank established in 9 Sep 2013, with more than 4 million customers and 20 billion of loans and with customer deposits. Its headquarters at UK and has 631 branches across the world. TSB Banking Group PLC is a British based financial institution which provides retail banking services through principal subsidiary TSB Bank.
TSB mobile banking makes easier to manage the customer's money on go. It means that customers can do shifts from the most internet enabled mobile devices either using the app or through browsers in mobile devices.
Uses of Mobile banking:
Mobile banking provides quick and secure way in managing the finances on move anytime.
Users can view the current and available balances in the account
Mobile banking helps to view the latest transactions
Users can make payments to the new or existing receiver.
Mobile banking helps instantly move money between all the TSB personal accounts.
Pay contact services: Allows sending payments to friends and family members from the personal TSB current account using only receivers mobile contact number rather than using their sort code and A/C number. It also allows to receive the payments from the people know using these same services.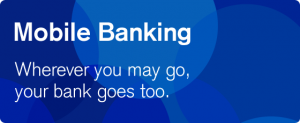 Security through mobile banking:
TSB using the latest online security measures to protect user's money, the personal information and privacy. So as long as user have been careful. For example by taking reasonable steps to user's information with security and safe. They guarantee to refund the money in unlike events that are experiencing fraud with the mobile banking.
Note: Bank does not charge for mobile banking, but the mobile operators may charge for some of the services, so users should check with them. Services that are affected with phone signal and functionality. The mobile banking apps branch and ATM finder is accessible to all. Other mobile banking services are only available to personal TSB customers so that registration is required. Terms and conditions are applied.