Top 12 Quick Tips to start your WordPress Blog
Creating the WordPress blog is nothing but that you need to be afraid of. There is no detailed planning required either. Though, there are very few things you would need to decide. Since the WordPress provides so many choices in terms of the theme, layout and color, added functionality through the Plugins, and custom widget areas, you would be required to make the few key decisions regarding your WordPress Blog those decisions yourself.
The following are a quick tips guide of what to think over before creating your WordPress Blog: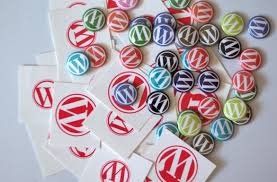 Select Niche Topic:
First determine what you would be writing about or the nature of content that you would be sharing with your readers. This depends mainly on your interest or writers interest. Topics blogging to field of politics, poetry, arts, current affairs, or almost anything under sun can be chosen. You can stick to one theme or you can choose to write about anything concerns you on the day to day basis. Since it is your very own web journal, you can make it as stretchy as possible in all features.
WordPress Themes:
A wide range of the Free WordPress Themes are available for you to decide upon when you starting your Blog. You can also have the professionally Premium WordPress Themes developed by various companies as well as obtain lower cost general themes with the premium options and advanced features integrated within the Themes Framework.
WordPress as free tool to blog:
The advantage with the WordPress for your blogging service provider and the Content Management System is that they make the blogging experience as active and interactive as possible. They enable to install add-on features that include the button, pictures, blog chalks, guest maps, guestbooks, comment boxes for readers' thoughts and views, etc.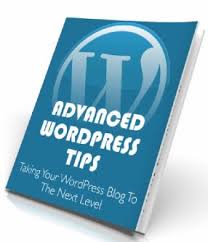 Additional Features as Plugin:
Through the Plugin Add Ons one can take their WordPress Blog to new heights so that allowing you to increase the functionality and interaction for your visitors. However many free plugins are available, there are also large variety of pay plugins that can truly help your Blogging experience by adding the shopping cart to your website, or even transform your website into the complete social media platform.
Bloggers Niche:
One must determine who want to read your blog-whether you want it to be read only by a selected circle, or must it be open to all. This would depend upon the content, mainly.
WordPress Blog Layout:
Again, there would be a wide range of  Premium WordPress themes available to choose from in terms of layout and color schemes.
Content is king:
You could pick up the particular topic and write about it constantly, or merely decide on any random topic as and when it interests you. You could try putting up the content for while and see the kind of response you get, and alter or adapt it accordingly.
Blogging Circle:
Blogging is great way to come in touch with the people from across the world. You can surf and visit other peoples blogs. Do not spam in their comment section, but write the genuine comment if you have something to say about the particular post.
Publish:
Finally, when you are done selecting the setting and preferences, selecting content to put up, you need to publish the content. Do not, though, forget to send link to your blog to your friends and associates so that they might come visit you.
Once you have started your WordPress Blog, you would have noticed that it hardly takes 15 minutes to do so. Maintaining your new WordPress Blog is even easier.
Here are a few tips that would help you successfully keep your WordPress Blog going: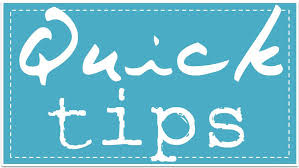 Update Your Blog:
Update regularly otherwise visitors might stop coming to your blog. It would also give you more confidence to churn out more well worded posts in the future.
Personalize:
Even if you may be discussing general and universal topics, add your own personal touch to make things lighter and an interesting.
Spelling and Grammar:
Make sure that you proof read your posts. Spelling and grammatical errors can be major put-off for many readers.