Apple Inc has postponed its launch of its HomePod smart speaker to early next year in December as the shopping season picks up during that time and can become a competitive product. No doubt, they cannot delay it too much also but they must be well prepared with the product so that is viable for their usage.
The shipping of the Apple HomePod smart speaker forms other countries which include Australia and UK will begin in 2018.
Apple innovative ventures are known for their effective and appealing features and it would be great if one was able to become aware of them.
What there is to know about Apple HomePod?
Apple had introduced the voice-controlled HomePod in June
The speaker can make music suggestions and also adjust to home temperatures.
Apple forecast is between $84 billion and $87 billion in revenue for the holiday and is mostly on account of sales of its $999 iPhone X. It is, therefore, unlikely that the sales of its $349 speaker will affect its financial results.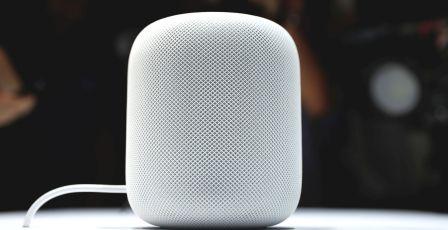 Features of Apple HomePod Smart Speakers :
It is priced at $349.
Will have higher-end sound systems like Sonos.
Smart assistants like the Amazon Echo and Google Home.
The cylindrical speaker features a seven-speaker array of tweeters.
A four-inch subwoofer.
A six-microphone array, which does put it right on par spec-wise with the best speakers in its price range.
A 360-degree sound and full, room-filling audio.
Equipped with 7 tweeters on its base
A 4-inch upward-facing woofer.
One can pair two of the speakers together for a stereo configuration.
The speaker itself is nearly around 7-inches tall and will be an easy set-up with the W1 chip-equipped Apple AirPods.
Apple has clearly acknowledged that the new speaker will be spatially aware, in order to optimize its sound so that it suits.
The speaker is well- equipped with 6 microphones that can be used to listen to voice commands.
It has an A8 chip, which Apple claims is indeed the most powerful processor that is ever to be found in a speaker.
The HomePod also has a number of non-music features which provide with required weather information.
0.6-inch tweeter.
Multi-room playback.
Automatic audio tuning.
Will be able to play Apple Podcasts.
One can get sports updates.
The claim of Apple is that the HomePod is indeed an "a great way to send messages", implying that it would include iMessage integration.
Conclusion:
The Apple Homepod may be delayed for some more time but definitely, once it will enter the market it will make a great impact on the users. One has to wait until next year but it is worth taking note of its respective features so that at the time of its launch one can easily decide whether to purchase it.
Apple knows the pulse of the users and decides upon products that will be very useful and long-lasting.