Everyone wants to list their website in google on the first page to drive traffic to their websites, but making small mistakes them get Blacklist in Google, so here we are providing  some tips to Avoiding Google Blacklisting  and get good traffic to your website.
Now a days google becomes very strict and updated their Algorithm to avoid spam in search results.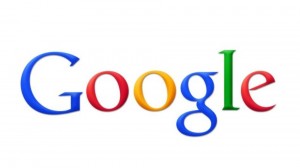 Tips for Avoiding Google Blacklisting  your website in 2013 – 2014
 1. Avoid getting links from Spam and Porn Sites
Google takes these two keywords very very seriously because they don't like Spam and Porn keywords which harm to users. If you are planning to get any backlinks then try to avoid listing it in Spam and Porn sites, So try to avoid listing your websites in that kind of website.
2. Paid Links
Google will take serious on the website which offer paid links. Google always suggests Natural Links.
3. Avoid automated content
Google doesn't encourage automated content which is created and updated by robots and softwares. Google thinks this as a Spam and will ban you from listing and make your website into blacklist.
4. Careful with Robots
.

txt

File

Robots. txt file is a very important file which all robots follow while entering into your website. In other words robots.txt file is your weapon to stop all robots from crawling your website. So while modifying or changing the file you will be careful if you did any mistake it will affect your total website indexing in search engines.

User-agent: *
Disallow: /

The above lines in your robots.txt will stop all the robots indexing your website for Search Engines, So be careful.
5. Adding Duplicate/low quality content
Google takes it seriously because they don't encourage website which using Duplicate and also Low Quality Content (Grammer Mistakes, Spelling Mistakes etc.). Google wants to provide good content for their search engine users who is looking for information. So they block website which uses duplicate content and also Low Quality Content. Google thinks that content should be understood by every stage of people. So use Quality Content and avoid blacklisting your website from Google.
6. Using Black Hat SEO Techniques
Black Hat SEO Techniques are which use for cheating Robots with unsupported SEO activities. Like Cloaking, More Keywords and etc. So try to avoid Black Hat SEO Techniques and Use only White Hat SEO Techniques.
7. Generating Auto Traffic
Try to avoid auto traffic to your website which will lead to ban your website from Google.
8. Adding More Advertisments
This will also take seriously by google. The Google Adsense Rule only adds Three Units to the website. So Google will think that site will have only three ad space if you place more and more ads they will treat you as a spam website and list your website in Blacklist.
So above are some Tips for Avoiding Google Blacklisting  your website in 2013 – 2014