New feature of WhatsApp – Voice Calling
WhatsApp, one of the world's messaging system developed by Facebook. This messaging service has 600 million users across the world. WhatsApp is one of the most popular messengers which is used to send images, messages and videos for free of cost within a fraction of seconds. Anyhow the App did not add a popular feature to it.
Now the world of Android pulled a part of the latest version of WhatsApp in the Android. Along with images and text messages it comes up with a new feature called "voice calling". This feature is added for the first time to take on other messaging firm and Skype.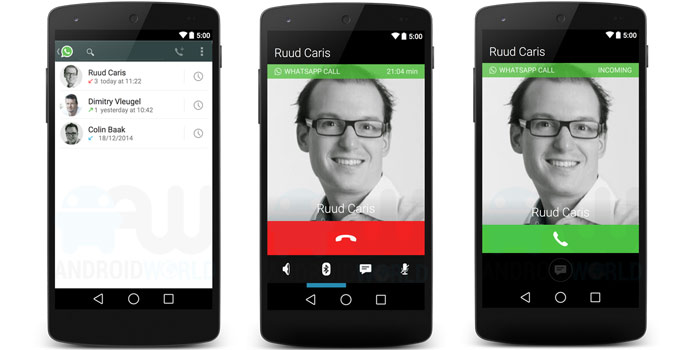 For making voice calls the user can use either handset or Bluetooth handset. This is expected that voice call feature would work exactly like image or text messages. This App feature will also show one page for received, missed or dialled calls like phone page. Earlier this month the firm updated at least the sent messages are reached which are properly identified by using the single tick and received messages are identified by using two blue ticks below to that message.
WhatsApp App, the Android versions, exists stable in two builds
The stable branch which found in play store.
Directly distributed from the company website.
The above are the details about New feature of WhatsApp – Voice Calling