It's already Six months Gone but google was not Updated PageRank. All webmasters are eagerly waiting for Next Google PageRank Update. They are always posting Webmaster Forums when Next Google PageRank Update. The last update was on February 2013, where users seen their new Google PageRank on Google Toolbar.

Since then, We have not seen any major Google Toolbar PageRank Update. An event they didn't announce anything about PageRank Update.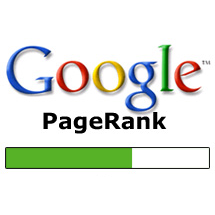 Google releases its PageRank Update on every 3-4 months, but this year it almost completed 6 months from February which their last update.

Here are some of most recent updates from Google PageRank.

• February 2013
• November 2012
• August 2012
• May 2012
• February 2012
• November 2011

In the above list you can notice that Google as released PageRank Updates every 3 months. Last year after February they released the next update on May and August which we already pass this year without any update.

So I hope they are going to release Next Google PageRank Update on Septmeber month.
Next Google PageRank Update