Twitter in Talks to obtain Indian Mobile Startup ZipDial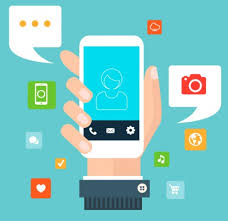 Twitter, after obtaining the Mitro labs in August last year, is now allegedly in talks to attain ZipDial which is an Indian mobile solution startup.
Tech Crunch cited multiple sources as they saying the deal is in different stages. One says that the deal has been closed already at $30 million to $40 million & would be announced as soon as in this week. Another says the different company (perhaps Facebook) is also eyeing on ZipDial, though talks have cooled down 'over the holidays'. The report also quoted that an another source to say that the deal has not been closed yet, and the 2 companies are still in the talks.
ZipDial, founded by CEO – Valarie R. Wagoner, COO – Amiya Pathak and Chairman Sanjay Swamy in 2010, has been already worked in partnership with Twitter before. The firm allow users to give a missed call on particular number connected with a celebrity or other Twitter handles in order to get their tweet alerts via text message service on handsets.
The firm also teamed up with the Facebook in July last year to launch new advertisement layout with the missed calls. As a part of service, users would click on the missed call button in an advertisement on the Facebook and get further alerts from the brand via SMS & more.
The micro blogging firm is surely looking to the monetise its service, and appears to be trying to offer an advertising to partners across the platforms. It in June attained another mobile advertising startup called as 'Namo Media' last year. While the terms of deal were not revealed, Namo Media said in blog post that it's technology would be rolled into MoPub, the ad serving platform that the Twitter purchased in 2013 for more than $300 millions.