There is constant flooding of new gadgets be it smartphones or standalones, but users are provided with newer innovations. Software is being constantly evolved and so is hardware. Newer styles of gadgets, which include even cycles and reusable rockets are being brought into limelight in order to facilitate the lives of the users. Mobiles are provided  with added features making them very viable to use.
Why not look into some interest technology gadgets of 2017 ?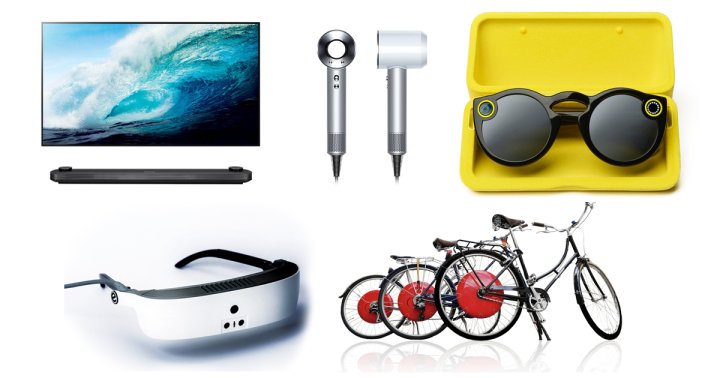 SPACExfALCON : Multi- space rockets have off and on been constructed which have proved that scientific innovations can be amazing. Space X recently launched Falcon 9 in its first stage, which is, undoubtedly, an unprecedented space flight. Making of rockets involve tens and hundreds of million dollars of rupees and naturally,it is important that such expensive innovation take off properly. This is a milestone in aerospace innovation.
Samsung Galaxy 8 : has hit the market and consists of a dazzling screen and has a long battery life, as well as a great camera. It has a  curved display combined with a feeling of having a borderless screen, making it easy to adopt for games and movies. It is indeed a perfect gadget. Some imperfections did exist at its launch as its voice assistant was not ready for launch. Also, its fingerprint sensor was not in proper order.
Here One: These earbuds allow users to manipulate sounds while using microphones and sound processors. They help in quieting down noises outside or rather any specific sounds that can be heard that are irritating. It is a new innovation in the audio world.
Snapchat Spectacles: These are popular video recording glasses and have a high video quality and are stylish in look. They are indeed a hit in the market with the users. They turned out to be a phenomenon.
Superpedestrian Copenhagen Wheel: It is a robotic bike wheel with a power of 20 miles per hour for over 30 miles. It looks like a simple type of bike wheel. It consists of wireless sensor that gets connected to smartphone for the purpose of data-crunching and is also smart locking type of hardware. Regenerative  brakes are an added feature.
LG Signature W-Series "Wallpaper" TV : TV makers have to make TV movies and shows to look fantastic. LG Signature W Series has accomplished a lot as its screen floats well on the wall and is mounted with magnets without any bulky brackets. It costs $7,999 and has 65 inches display, weighing about 16 pounds. It is 15 inches thick and its OLED ( Orgsnic based LED ) is very impressive.
2017 is indeed a remarkable year for technological innovations and many gadgets are now available in the market for users to make use of . The purpose behind these innovations is to make life easy and comfortable for the user and also to add to their business profits. New features re added now and then making these innovations more viable to use.