How Spamming Can Affect Your Blog & Website Rank?
Commenting on the blogs is the easiest way to share opinion, asking queries and engage blog readers in the discussion.
But nowadays commenting is done with a purpose to get backlinks to the website for improving their visibility in search engine.
And this has been happened mainly due to an assumption that having the backlink from those websites which is highly regarded and related to your industry will improve the reputation of your website in Google's eyes.
Therefore, every blog has to deal with the comment spam, which not only humiliate its quality, but also one among the 50 common reasons that allow Google to penalize your web rank.
One should must know about the following-
Harmful spammer's activities
How spamming affects your website rank?
How you can identify the spam comment?
Preventive measures you must use to control
Harmful Spammer's Activities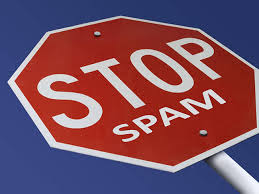 When spammers leave the comment it is very tough to identify whether that comment is spam or genuine one.
Spammers always try to target some of the poorly secured commenting system in order to get more and more backlinks.
They create an mechanical spam robot that crawls over web looking for an open comments. Once they find it, they hook in and start leaving comments over the hundreds and millions of websites about whatever they are dishing out, usually medicines, male enhancements, vitamins, drugs, gambling, porn etc.
Moreover, they hit the multiple posts throughout your website with the same comment.
And to control these spamming, you can take the following measures-
Don't allow unidentified posting.
Use captcha field to prevent automatic comment spamming.
Always turn on comment moderation.
Block comment pages using robots.txt or meta tags.
Use "nofollow" attribute for links in comment field.
Still after taking the above measure, you get spam comments on your post then make sure you follow points listed under preventive measures.
How It harm Your Web Rank

As you already know spammy email includes lot of inappropriate content, nonsense keywords, phrases, non standard punctuation, formatting, etc and also various low quality spammy website links.
Also, spammers use many common spam words as an email subject line or in an email content that you usually come across.
So once these content is connected with your website, then as per Google's algorithm, it makes your website looks suspicious.
Now, Google will trust your website less and the result will be, lower ranking in search engine.
Additionally, as per Google guidelines said by Matt Cutts, duplicate content would not hurt you unless it is spammy.
How To Identify the Spam Comment
Before moving in advance, I would like to define 2 consistent terms that you will see in comment section of your WordPress blog.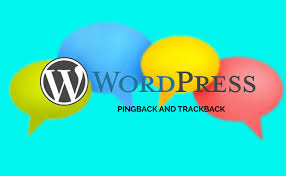 Pingbacks: Pingbacks are automatically created comment received when someone links to your blog posts or pages from one of their blog posts.
Remember, Pingbacks propose no value in terms of the search engine, so just to delete them.
Trackbacks: In Trackbacks, you are manually notified by one who correlated to your blog post within their blog. To automate this process, Pingbacks are used.
Unfortunately, pingbacks and trackbacks can all be used as spam.
check and identify the spam
So here are some points that you need to look at the comments and decide whether you should support it or not.
Commentators' Link: This field might affect your website SEO very badly if it contains a links of some unrelated or low quality websites. So it is important to check link or slip it before approving comment on your blog post.
Duplicacy In Comment Content: It is important to check whether the comment is particular to your post or not. It happens many times that same content is already posted on the dozens of blogs, so now it is come through your blog, so disapprove such spammy comments.
Commentators' Deliver the Multiple Comments: Commentators' follow many of the tricks and trials to endorse their website or blogs. Using the different email and website addresses, these SEO spammers have commented the multiple times just to promote their phishing websites. So it is better to remove such comments.
Email Address Validity: Real audience does not provide the meaningless or confusing email ids' but spammers uses, so it is better to verify an email address and check real identity of the commentator.
Commentators' Name: In order to game search engine, spammers fill particular keywords connected with their web url in this field, but real audience always provides the valid username. So it is necessary to check the name with respect to email address or the website URL.
Where as an genuine comments contains valid text in all fields like proper names, email ids, authentic web URL, proper message, a perfect Gravatar image and it will look like this-
Preventive Measures You Must Use
It is very important to keep your eye always open against these spamming.
As per Securelist recent report, the quantity of spam in February's 2014 email traffic is averaged up to 69.9 percent.
Of course it is hard to stop spam totally, but you can increase the protection level to prevent it.
Let us look at some anti-spam WordPress plugins that helps to reduce the spam comments or make it easier to spot it.
Stop the Spam Comments
This plugin is super simple, no set up required, just activate it and block spam comment on the website.
Anti Spam
This plugin blocks the spam in comments automatically, invisibly for the users and for admin.
WP-Spam Free Anti-Spam
This plugin eliminates the automated blog comment spam from bots, including the trackback and pingback spam.
Growmap Anti Spambot
This plugins fires mechanical spambot, add the client side generated checkbox to comment form so that checkbox has been checked before comment is submitted.
NoSpamNX
This plugin also defeats with the automatic spambots, adds invisible form fields to comment form. If the spambot fills these fields blindly, then comment will not be saved.
Math Comment the Spam Protection
This plugin asks the visitor simple math question in order to make comment, just to detect the visitor is human or the spam robot.
WP Spam Blacklister
It automatically place IP address of an administrator marked spammy comment on WordPress comments blacklist.
Akismet
The Akismet web service offers an Akismet plugin that helps to filter out spammy and non spammy comments.
Stop Spammers
This plugin stops the spam registration, logins and comments using the multiple checks.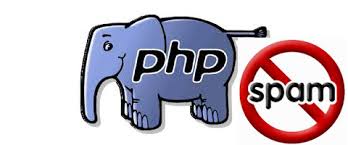 spam prevention techniques
Additionally, one can also download some of the anti-spam softwares for filtering your email to reduce the spam that reaches the inbox.
Apache Spam Assassin
Spamihilator
Paranoid Spam Detector
Using above prevention tools, I am sure you will definitely prevent 9 out of 10 spam comments.
Of course, the listed measures to prevent the spamming is limited here.
So if you want to add up some more or suggest any other means, it is appreciated and welcomed.
Moreover, let me know the thoughts about post and how much it is helpful to you, just share it in the comment section.